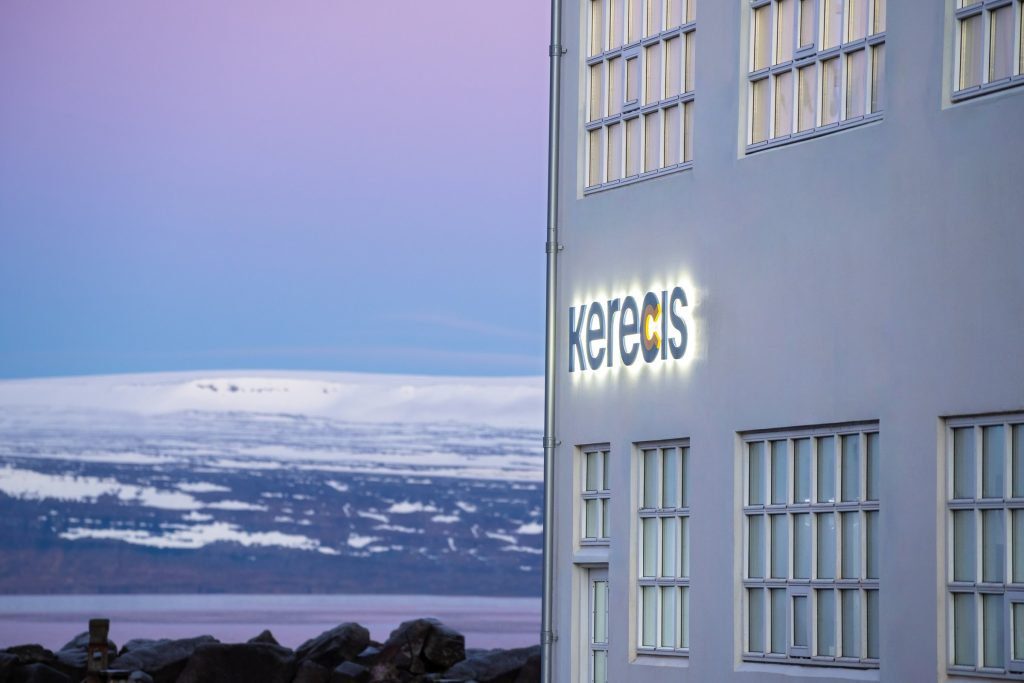 Las Vegas, NV— April 2, 2019— Kerecis, the company pioneering the use of fish skin in tissue regeneration, today announced the results of a new prospective case study of Kerecis Omega3 Burn. The study, announced at the American Burn Association annual meeting, found that patients with partial-thickness burn and donor-site wounds healed quickly, with no infection, after treatment with the fish-skin graft. The study was conducted at the Burn Centre of the Queen Elizabeth Hospital Birmingham, one of the major burn centers in England.
Kerecis develops fish-skin products to heal human tissue damage such as burn wounds. Because no disease-transfer risk exists between cold-water fish and humans, Kerecis' gently processed fish skin can be used as a substitute for human skin. Mammalian-sourced skin needs to be harshly processed to eliminate disease-transfer risk, which makes it more dissimilar to human skin and less able to heal human wounds and tissue damage. Fish skin also contains Omega3 fatty acids, which enhance wound healing. The products will be on display at the American Burn Association annual meeting April 2 to 5 in Las Vegas (booth 330).
Ten patients with split-thickness skin grafting for burn injuries were treated with Kerecis Omega3 Burn, and two other patients were treated for deep, partial-thickness burns.
Summary of Major Results
Deep, partial-thickness burn wounds

The burn wounds were completely epithelialized at two weeks.
The patients found the fish skin to be comfortable and to immediately reduce their pain.
The results were aesthetically pleasing with minimal scarring.

Donor-site wounds

It took an average of 8.5 days for the donor-site wounds to be 90% epithelialized, and 11.5 days to be 100% epithelialized
The quality of donor-site healing was judged to be good in all cases.
No patient experienced any adverse reactions to the fish skin or had any incidences of infection of the wounds.
The study was conducted by Doctors Khurshid Alam of the North Middlesex University Hospital in London, and Lt. Colonel Steven LA Jeffery, a senior military officer with the UK Army Medical Corps who has served as a combat surgeon in Afghanistan multiple times.
The case study, which is described in Military Medicine, Vol. 184, March/April Supplement 2019, is available online at the website of Oxford University Press.