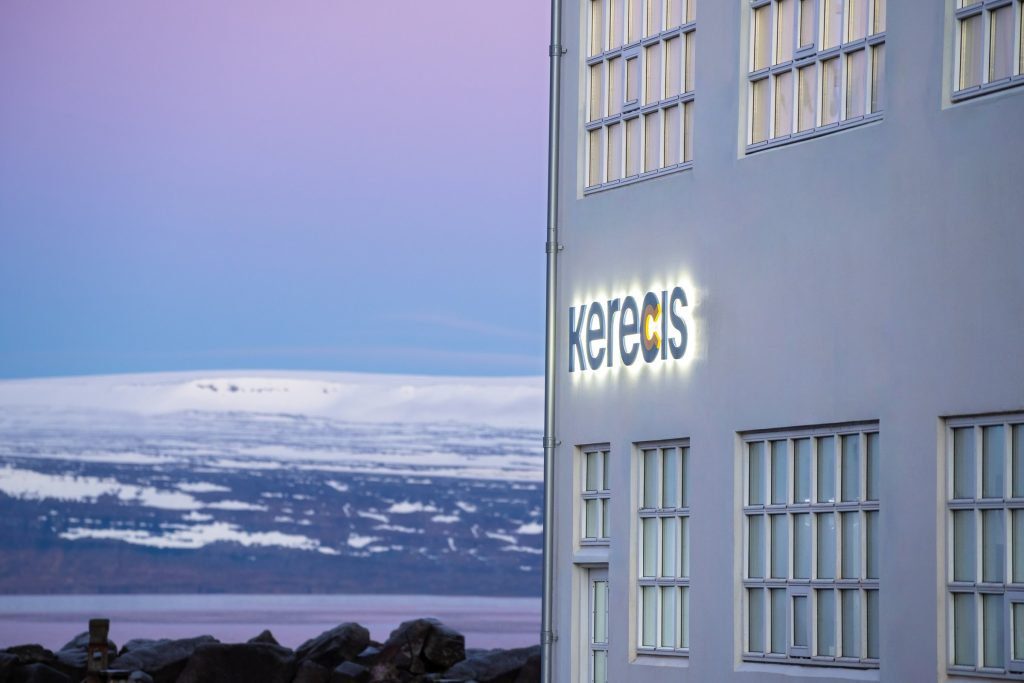 Clinical Findings Presented at the Symposium for the Advancement of Wound Care
San Diego, CA — April 6, 2017 — Kerecis™, the company using fish skin to heal human wounds and tissue damage, will present results of eight studies of its technology at the Symposium for the Advancement of Wound Care (SAWC) meeting to be held April 5 to 9. The company also announced that Medicare now reimburses for its fish-skin treatment nationwide. Kerecis is exhibiting at booth 234 at the San Diego Convention Center.
Kerecis Omega3 is intact fish skin that is rich in naturally occurring Omega3 polyunsaturated fatty acids. When grafted onto damaged human tissue such as a wound, the material provides a template for cellular ingrowth that facilitates healing and regeneration.
Absence of disease transmission risk allows the Kerecis fish skin to be processed in a gentle manner preserving structure and content. The result is that Kerecis Omega3 is more similar to human skin than any other skin substitute on the market today. This has relevance in wound closure as shown by multiple clinical trials, including a double-blind, comparative, randomized control trial (N=162) where fish skin favorably compared with mammalian skin substitutes. Furthermore, fish skin is rich in Omega3, which possesses multiple health benefits.
"Our scientific results show that our technology improves wound care," said Fertram Sigurjonsson, founder and CEO of Kerecis. "We continue to expand our scientific program and are reporting the results of some of our research here at the conference. Fish skin is incrementally gaining recognition as an effective wound treatment technology, and we expect its use to accelerate given the national coverage by Medicare."
Kerecis will present these eight poster abstracts at SAWC, which will report on the company's case studies, clinical research and laboratory research.
Cost Effectiveness of Wound Treatment with Fish Skin – Results of a Prognostic Study (Poster CS-115)
Acellular Fish Skin Prevents Re-Infection and Amputation in Exposed Bone Lower Extremity Wounds with History of MRSA and Chronic Osteomyelitis (Poster CS-204)
Acellular Fish Skin as a Bone and Tendon Cover: Case Report (Poster CS-205)
Fish Skin Treatment Results in Lower Use of Antibiotics: a Retrospective Study on 68 Chronic Wounds (Poster CR-006)
Fish Skin Grafts, Amnion Membrane, Human Cadaver Skin and Mammalian Tissue-Based Products – Comparison of Structure, Lipid Content and Cellular Interactions (Poster LB-040)
Hemostatic Properties of Acellular Fish Skin Grafts and Gelatin Sponges Evaluated in an Acute Porcine Liver Square Lesion Model (Poster LB-041)
Omega3 Rich Fish Skin is a Bacterial Barrier Against S. Aureus in Vitro and P. Mirabilis in Vivo (Poster LB-042)
Fish Skin Supports 3D Ingrowth of Adipose Derived Mesenchymal Stem Cells in a 21 Day In Vitro Model (Poster LB-043)