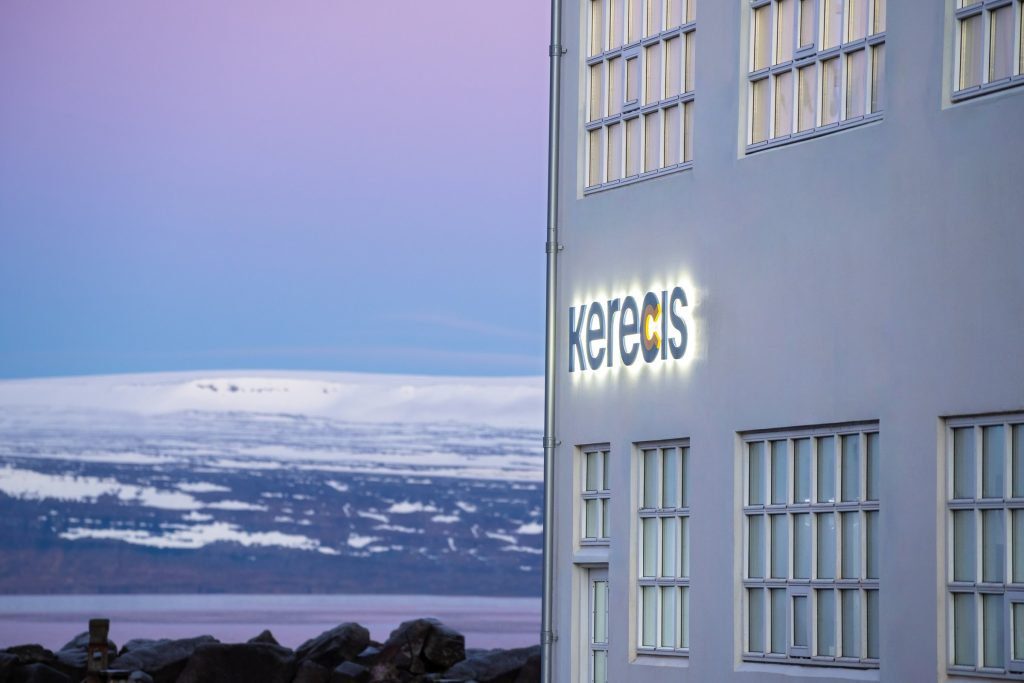 Kerecis COVID-19 Update
Modified services during the COVID-19 (coronavirus) outbreak
THE CORONAVIRUS OUTBREAK
Coronaviruses (CoV) are a large family of viruses that cause illness ranging from the common cold to more severe diseases. A new Coronavirus called SARS-CoV-2 causes the disease COVID-19 and was discovered last year. The risk to children and healthy working-age people from the virus is low. The risk to the older population and people with morbidities such as hypertension, diabetes and cardiovascular diseases is, however, high. Authorities around the world are therefore undertaking measures to delay the spread of the disease to ensure that the healthcare system has capacity to treat the old and morbid population. Kerecis and all its employees are absolutely committed to following all governmental instructions and guidance on measures to delay the spread of the disease.
OUR PATIENTS
Our first priority as a biotechnology company is to improve patients' lives. Kerecis staff routinely visits hospitals, clinics and operating rooms. The frequency of visits will change during the COVID-19 pandemic and, when required, we will substitute remote support strategies for in-person visits. We will be closely adhere to the instructions from medical facilities, Centers for Disease Control and Prevention (CDC), state and city/county authorities from territory to territory. We will reinstitute in-person visits as the situation changes in the territories we serve.
We require employees experiencing a fever or other COVID-19 symptoms to self-quarantine and NOT enter healthcare sites.
INVENTORY
Kerecis has taken steps to avoid any disruption to inventory supply and distribution to customers. Given the varied and evolving scope of the outbreak, Kerecis has adjusted delivery and stockpiling plans in order to ensure supply. Kerecis products are shelf stable for three years. To limit last-minute and in-person deliveries by Kerecis, the company recommends that healthcare providers:
Preferably keep four to eight weeks stock on hand

Kerecis will provide estimates based on current usage
Kerecis will make emergency consignment stock available for participating hospitals

Register Kerecis product in Omnicell or Pyxis for automatic dispensing and ordering
Confirm that all Kerecis catalog numbers are current in ordering systems
Establish a clear channel of communication with the responsible Kerecis Business Development Manager
DOES KERECIS FORESEE A SUPPLY SHORTAGE IN THE U.S.?
No. Kerecis manufactures Omega3 fish skin products in Iceland and does not rely on supply chains in Asia, Europe or any other continent. We maintain a nine-month supply of inventory in diversely located warehouses in the United States, and we have prepared to alleviate potential slowdown in our courier services by placing a portion of our stock in temporary warehouses all around the U.S.
Recent travel restrictions from Iceland to North America do not affect the delivery of Kerecis products. We do not foresee any disruptions to supply chains from Iceland.
Kerecis products are not derived from humans nor mammalians susceptible to coronavirus.
KERECIS CONTACTS:
To connect to your local Business Development Manager please email, call or text them.
For General Information:
Email: info@kerecis.com
For Ordering:
Phone: (844) 537-3247
Fax: (703) 382-7946
Email: orders@kerecis.com
For Reimbursement:
Phone: (844) 537-3247
Fax: (844) 529-3247
Email: reimbursement@kerecis.com