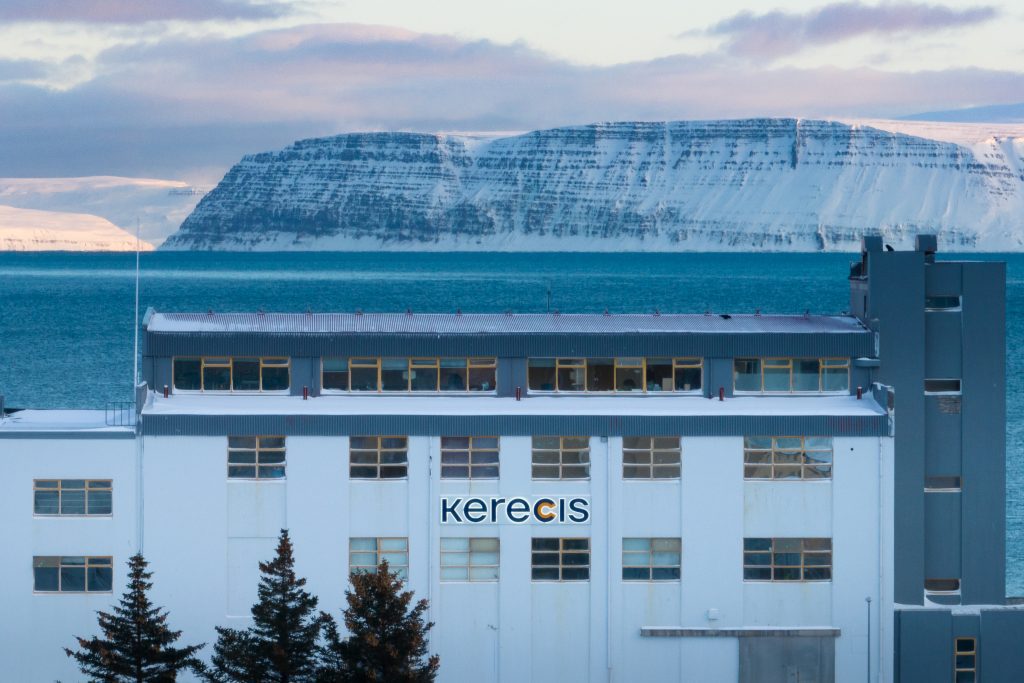 Reykjavik, Iceland — October 30, 2018 — Kerecis, the company using fish skin to treat human wounds, today received the Icelandic Innovation Award, which recognizes the important connection between science, technology and knowledge on the one hand, and production and economic growth on the other.
The award, which was announced at the Annual Innovation Conference, is presented by the Innovation Forum of the Icelandic Center for Research (Rannis) Promote Iceland, Innovation Center Iceland and the New Business Venture Fund.
"Kerecis has developed an innovative process to transform fish skin, which was previously discarded as worthless, into a product that helps thousands of people worldwide," said Hallgrimur Jonasson, general director of Icelandic Center for Research (Rannis). "In the process, Kerecis has expanded its presence and now employs people throughout the globe."
This is the fifth industry award for Kerecis. Previous awards include the Industry Award for Entrepreneurship from the President of Iceland (2018), the Fastest Growing Startup Award (Iceland, 2017), the European Wound Management Association Award for One of the Top Five Most Innovative European Wound Treatment Companies (2016), and the Annual Innovation Through Knowledge Award (Iceland, 2015). Additionally, G. Fertram Sigurjonsson, the founder and CEO of Kerecis, was named Iceland's Entrepreneur of the Year in 2015.
About the Kerecis Fish-skin-based Products
Kerecis Omega3 is intact fish skin that, when grafted onto damaged human tissue such as a wound, recruits the body's own cells and ultimately is converted into living tissue.
The Kerecis fish-skin-based product helps wounds heal because of the structure of the fish skin and the presence of Omega3 polyunsaturated fatty acids. Because there is no risk of disease transmission, the fish skin needs only minimal processing. The result is that the fish skin is much more similar in structure to human skin than other skin substitutes are. Also, fish skin is rich in Omega3 fatty acids, which possess multiple health benefits.
More than 50 studies have been performed to gauge the effectiveness of the Kerecis product. In collaboration with the U.S. Department of Defense, Kerecis is adapting the product for use in battlefield conditions, where skin substitutes have traditionally not been used.
The Kerecis Omega3 fish-skin product is patented in the United States and multiple other countries, and is approved by the FDA and European regulatory authorities. The product is covered by Medicare in all 50 states and is widely covered through private insurers. The products are available in the United States, Iceland, Germany, and several other European and Asian countries.