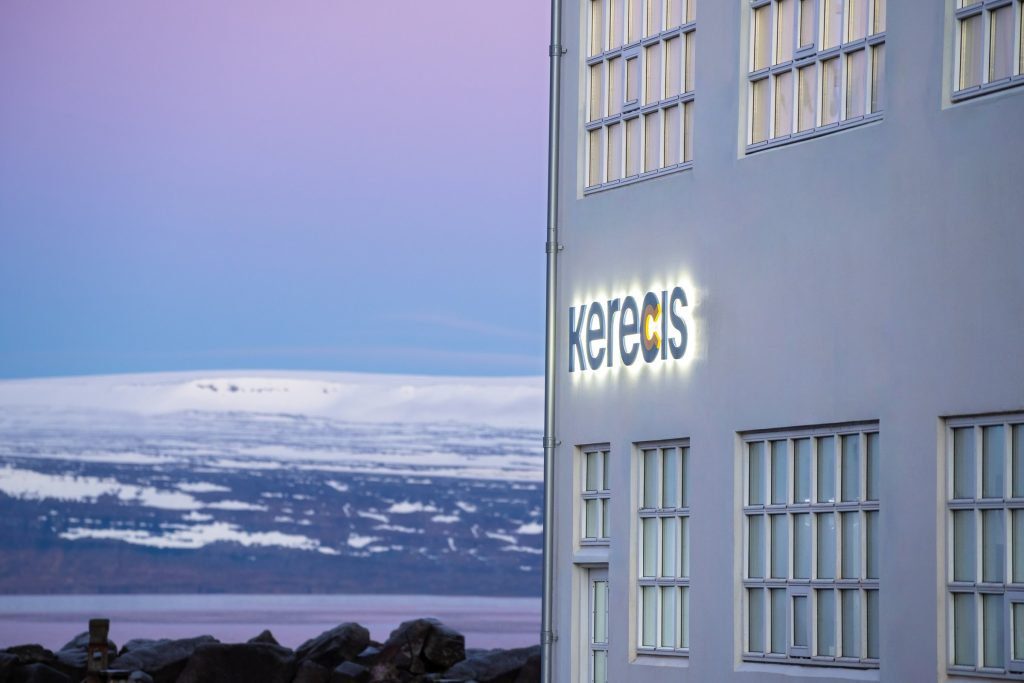 Dr. Bryan Folkers is one of two clinicians that was honored by His Excellency Gudni Th. Jóhannesson, the President of Iceland, for his medical fish skin research at the recent Northern Lights Wound Workshop in Reykjavik.
Dr. Folkers is a double board-certified plastic, reconstructive, and hand surgeon from Des Moines, Iowa. He received the award for a surgical case series on the use of Kerecis Omega3 Wound immediately post debridement. We interviewed Dr. Folkers at the event as well as Ms. Lisa Jeffers, our other Aurora Awards winner. Hear Dr. Folkers answer why he participated in the competition.
More on Dr. Folkers
Dr. Folkers received a Bachelor of Science degree in Biochemistry from Iowa State University and his medical degree from Des Moines University Medical School. Dr. Folkers completed his general surgery residency at Mercy Medical Center in Des Moines and continued his training in plastic, reconstructive, and hand surgery at the Cleveland Clinic. He has been inducted into the Fellowship of the American College of Osteopathic Surgeons, one of the highest honors of a practicing surgeon.
More on the Aurora Awards
Kerecis announced the Aurora Awards Case Study Competition late last year. Close to twenty case series describing treatment with the Kerecis Omega3 Wound were submitted. They were subsequently blindly reviewed by an external committee. Two contest winners received an educational grant to present their successes at the Northern Lights Wound Workshop in Iceland on March 7-8 2019. In addition, Kerecis awarded twelve educational grants in order to submit and present the case series at a US national or regional conference in 2019. The grant consists of a $700 honorarium plus flight and two hotel nights.