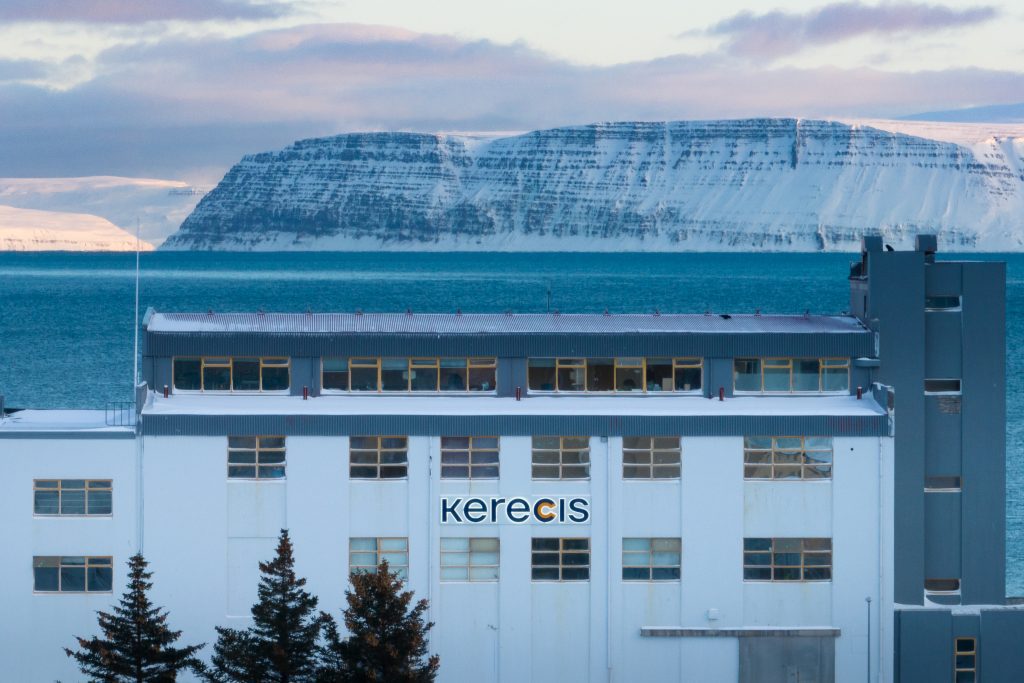 Las Vegas, NV — October 11, 2019 — Kerecis®, the company that is pioneering the use of fish skin in tissue regeneration and wound care, will present the results of multiple studies of its technology at the Symposium on Advanced Wound Care (SAWC) Fall meeting to be held in Las Vegas, Nevada, October 12 to 14 (booth 527).
BOOTH
#527
Kerecis Omega3 Wound is intact fish skin that, when grafted onto damaged human tissue, recruits the body's own cells and ultimately is converted into living tissue. Because no disease-transfer risk exists between cold-water fish and humans, the Kerecis fish skin is only gently processed and retains its similarity to human skin, making it an ideal skin substitute. Fish skin also contains Omega3 fatty acids, which enhance wound healing.
"Fish skin is becoming a mainstream therapy for treating severe wounds, including diabetic or burn wounds," said G. Fertram Sigurjonsson, founder and CEO of Kerecis. "These studies are part of the growing body of evidence affirming the efficacy of the Kerecis fish-skin wound treatment," he added.
SAWC Presentations
Kerecis will be presenting these five abstracts at SAWC Fall:
CS-012: Effectiveness of Fish Skin Grafts in Chronic or Stalled Wounds (Brittnie Cave NP)
CS-015: A New Approach to the Management and Closure of Challenging Tunneling Wounds (Dr. John Cicero)
CS-044: Closed Incision Sites and Skin Grafts Use of Intact Fish Skin Graft with Omega3 on Atypical Difficult-to-Heal Wounds (Lisa Jeffers NP)
CS-084: Clinical Observation of a Novel Fish Skin Graft in Reconstruction of a Complex Full-Thickness Wound (Dr. Mark Suski)
PI-013: Success of Surgical Applications of a Novel Fish Skin Graft in Reconstruction of a Complex Full-Thickness Wound (Dr. Eric Lullove)
Taste of Iceland Event
Kerecis also invites SAWC attendees to join them on Sunday, October 13, from 7 to 9 p.m. for "A Taste of Iceland." This popular dinner event will feature Dr. Ragnar Ingvarsson, who is a medical doctor by day and is known in the TV Show "the Doctor in the Kitchen" at night. He is also a best-selling cookbook author. Due to its popularity, a seat at this event is not guaranteed.