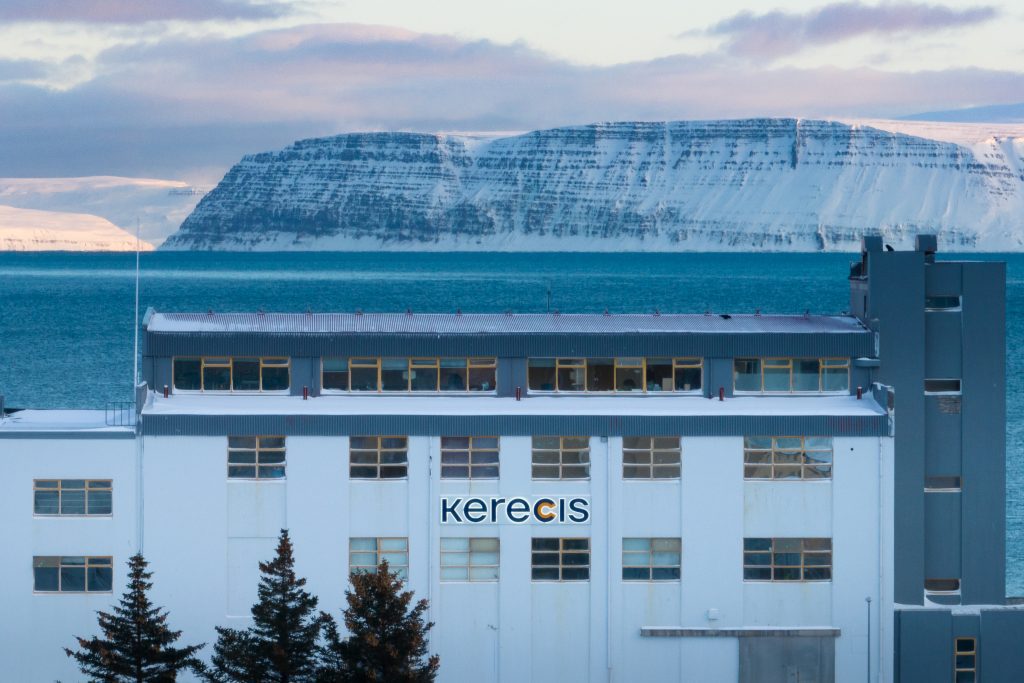 ARLINGTON, Va. and ISAFJORDUR, Iceland, Apr. 02, 2018 — Blake McBride has joined Kerecis as Director of Program Management in Arlington, Virginia. The retired U.S. Navy Commander will direct programs being performed in collaboration with the U.S. Department of Defense as well as international bodies such as the United Nations Food and Agriculture Organization and the Nordic Council.
Originally from Arlington, Texas, McBride recently retired as a Commander in the U.S. Navy after 26 years of service. He served most recently as a military deputy at the Office of Naval Research (ONR), which coordinates, executes, and promotes Navy science and technology programs. Before that he served as science director at the U.S. Embassy in Singapore for two years and as a fellow at the U.S. Department of State in Reykjavik, Iceland. McBride has a lifetime of experience in military and international research as well as science diplomacy and policy.
"We are very fortunate to have Commander McBride bring his vast expertise and insight to Kerecis as we expand the availability of our fish-skin healing technology," explained G. Fertram Sigurjonsson, Kerecis founder & CEO.
McBride holds a B.S. in physics from Stephen F. Austin State University, an M.S. in hydrographic science from the University of Southern Mississippi, a double M.S. in meteorology and physical oceanography from the U.S. Naval Postgraduate School, and an M.A. in national security and strategic studies from the U.S. Naval War College. .
He lives in Virginia with Terri, his wife of 24 years. They have two grown daughters, Molly and Kelley.
About Kerecis Omega3
Kerecis Omega3 is intact fish skin that is rich in naturally occurring Omega3 polyunsaturated fatty acids. When grafted onto damaged human tissue such as a wound, the material provides a template for cellular ingrowth that facilitates healing and regeneration.
Because there is no risk of disease transmission between fish skin and humans, the Kerecis fish skin is only minimally processed, and retains its three-dimensional structure and composition. The fish skin is therefore much more similar in structure to human skin than anti-viral-processed skin substitutes.
Also, unlike mammalian-based products, fish skin contains Omega3 fatty acids, which are known to modulate inflammation. These qualities — the intrinsic structure of the fish skin and the presence of Omega3 — have relevance in wound closure as shown by multiple clinical studies.
###