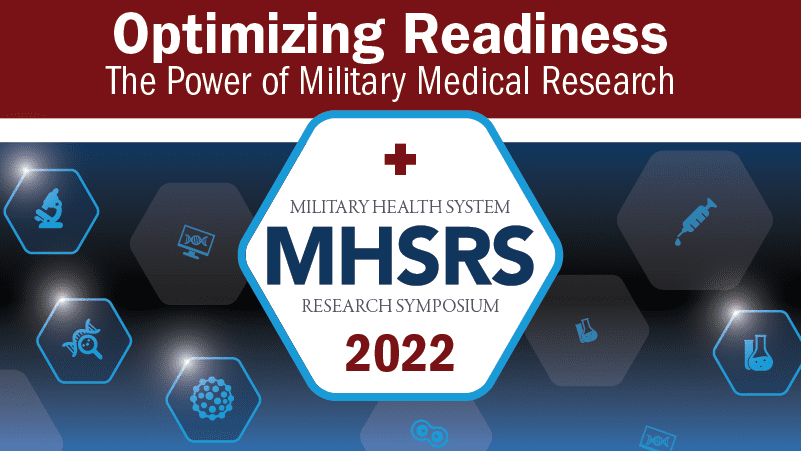 September 12th – 15th 2022
The Military Health System Research Symposium (MHSRS) is put on by the United States Department of Defense, and is the largest medical conference related to wound care and medical treatment of warfighters.
This conference gives a forum where medical professionals can exchange information with military personnel regarding medicine and medical care in the military. This forum is also available to industry leaders wanting to showcase their products to both military and civilian professionals. This will be done with a series of workshops and lectures that range from "Warfighter Medical Readiness" to "Expeditionary Medicine".
Location
6000 W Osceola Pkwy
Kissimmee
Florida
United States
For more information about MHSRS.