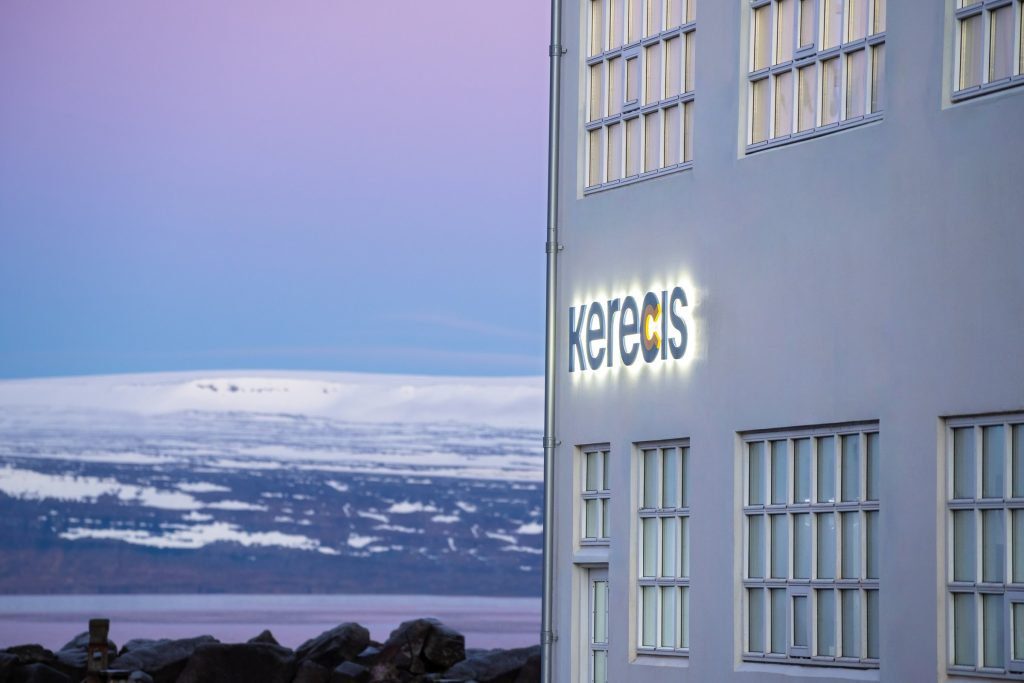 Study finds Kerecis Omega3 Fish Skin heals wounds significantly faster than amnion membrane
Las Vegas, NV – November 2, 2018 – An economic analysis of a double-blind, prospective, randomized clinical study found that it cost 76 percent more to treat wounds with EpiFix® from MiMedx® than to treat wounds with Kerecis® Omega3 Wound. The study also found a significantly faster healing rate with the Kerecis product. Kerecis is presenting detailed results of the study at the Symposium for Advanced Wound Care (SAWC), poster number CR-033, November 2 – 4 at Caesars Palace in Las Vegas. Kerecis will be at booth 435.
The Kerecis product is made from intact fish skin; EpiFix is made from dehydrated human amnion/chorion membrane (dHACM). The study compared the length of time needed for 170 full-thickness wounds to heal, which was defined as "full epithelialization." Each of the 85 participants had two 4mm wounds created where one wound was treated with the fish-skin product and the other with the human-amnion membrane. The full-thickness wounds were evaluated at days 7, 14, 18, 21, 25 and 28. The fish-skin cohort healed significantly faster with a significant hazard ratio of 2.34 and a p-value of 0.0014.
The cost of treating the wounds with the amnion membrane was 76 percent more, on average, than the cost of treating the wounds with the fish skin (p=2.51*10-16). The cost was calculated using the average sales price of dHACM (which is $US160/sq cm based on 2018 HCPCS code Q4131) and the average listed sales price of the fish skin (which is $US80/sq cm).
Other Kerecis Poster Presentations
The results of the study are detailed in poster CR-033 entitled Double-Blind, Prospective, Randomized Clinical Trial on 170 Acute Wounds Shows Significantly Faster Healing Rate with Intact Fish Skin Compared to Human Amniotic Membrane, Lantis.
Kerecis has these four other poster presentations at SAWC:
Metabolomic Profiling of Burn Wounds Following Treatment with Different Skin Substitutes, Lantis (Poster LB-026)
This poster will be featured in the SAWC Fall 2018 Research Poster Walking Grand Rounds.
Use of Acellular Fish Skin Graft to Speed Healing in Trauma Wounds, Cole (Poster CS-019)
Acellular Fish Skin Graft Use for Diabetic, Lower-Extremity Wound Healing—a Retrospective Study and Review of Literature, Winters (Poster CR-056)
Analysis of the Lipid Content of Fish Skin Grafts, Human Cadaver Skin, Dehydrated Amnion/Chorion Membrane Allograft and a Collagen Matrix, Kjartansson (Poster LB-021)
These presentations are in addition to the growing literature on the Kerecis Omega3 Wound product, which contains more than 50 studies.
"These and other studies strengthen the scientific underpinnings of the Kerecis fish-skin-based wound treatment," said G. Fertram Sigurjonsson, founder and CEO of Kerecis. "This product meets a real medical need and helps people worldwide."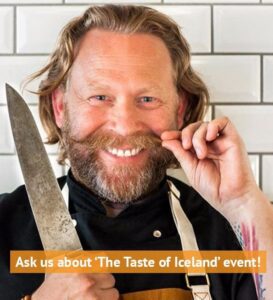 In addition to the scientific presentations, Kerecis will host a premium networking event, Taste of Iceland, featuring Iceland's renowned Masterchef Olafur Olafsson on Friday, November 2. Interested parties can register for this event at the Kerecis booth (435) or on the Kerecis website.
About the Kerecis Fish-skin-based Products
Kerecis Omega3 is intact fish skin that, when grafted onto damaged human tissue (such as a wound), recruits the body's own cells and ultimately is converted into living tissue.
The Kerecis fish-skin-based product helps wounds heal because of the structure of the fish skin and the presence of Omega3 polyunsaturated fatty acids. Because there is no risk of disease transmission, the fish skin needs only minimal processing. The result is that the fish skin is much more similar in structure to human skin than other skin substitutes are. Also, fish skin is rich in Omega3, which possesses multiple health benefits.
The Kerecis Omega3 fish-skin product has been approved by the FDA and European regulatory authorities. The product is covered by Medicare in all 50 states and is widely covered through private insurers.