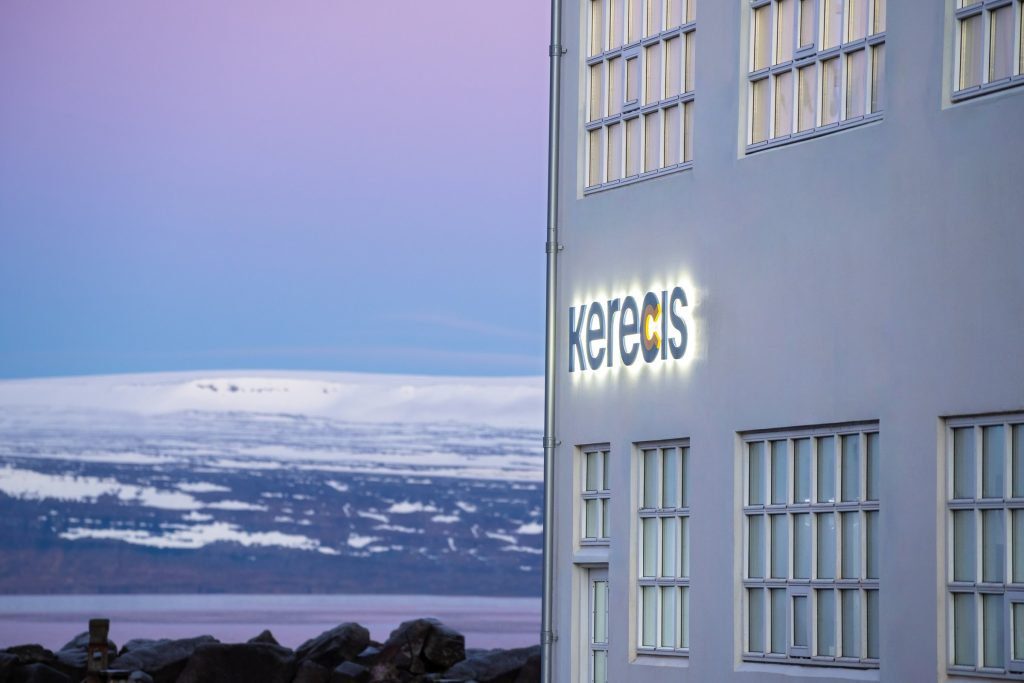 Company that uses fish skin to heal human wounds and tissue damage is one of Europe's fastest growing companies
Reykjavik, Iceland — May 30, 2017 — The Icelandic Growth Consortium has named Kerecis the country's fastest growing startup. Kerecis is the creator, manufacturer and patent holder of revolutionary fish-skin-based therapeutic products that speed up the healing process of chronic human wounds and repair tissue damage.
The award acknowledges that Kerecis showed the fastest revenue growth year-to-year compared to the other nominated startups. It confirms that Kerecis spends more than 20 percent of its revenue on research and development activities, and that its founders still retain a significant stake in the company.
"This award recognizes the financial milestones we have reached in the past year, as the efficacy of our fish-skin-based products becomes more well-known, and as the products themselves become more available worldwide," said Fertram Sigurjonsson, founder and CEO of Kerecis.
The company's products are now available in the United States, Iceland, Germany, and several other European and Asian countries. Specifically, the product has been approved by the FDA and European regulatory authorities and is eligible for reimbursement by Medicare in the U.S.
Kerecis Omega3 is intact fish skin that is rich in naturally occurring Omega3 polyunsaturated fatty acids. When grafted onto damaged human tissue such as a diabetic wound, the acellular material recruits the body's cells from the wound perimeter. The cells are then incorporated into the fish skin, which is ultimately converted into functional, living tissue. Research has shown that the patented material helps heal chronic and hard-to-heal wounds, including diabetic, venous, foot and pressure ulcers.
The fish skin used in Kerecis's products derives from wild and sustainable fish stock caught in pristine Icelandic waters and processed with 100% renewable energy in a township at the polar circle.
About the Icelandic Growth Consortium
The Icelandic Growth Consortium consists of the Federation of Icelandic Industries, Iceland Startups, the University of Reykjavik and the Icelandic Research Institute.