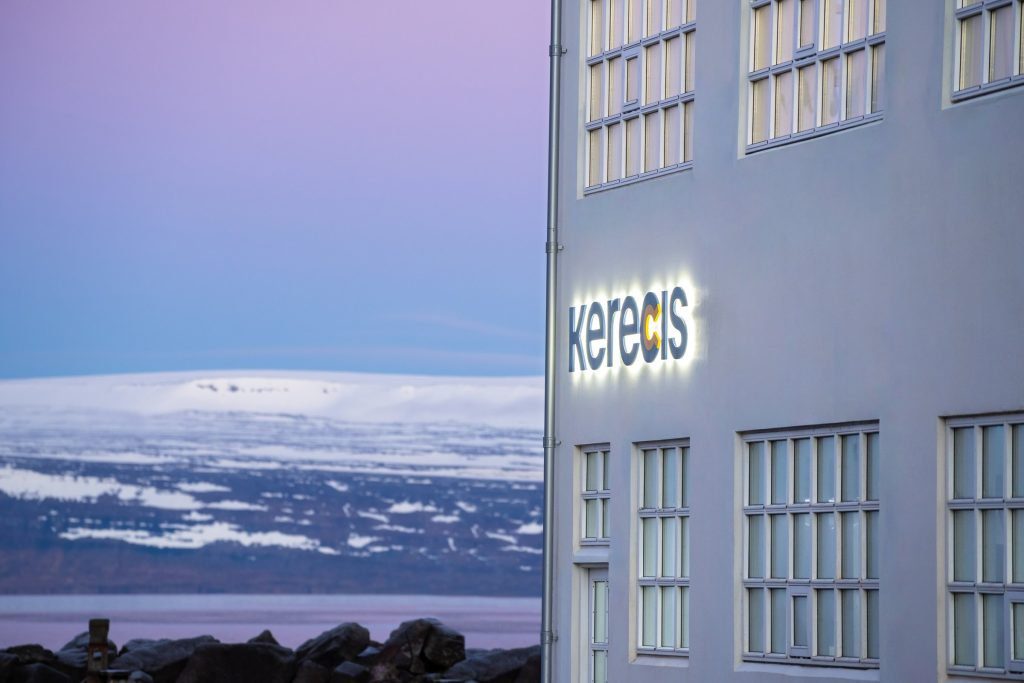 Kerecis to use US$2 million investment to further develop its tissue-regeneration technology
Reykjavik / Isafjordur, Iceland, February 21, 2014 – Kerecis Limited, the emerging tissue-regeneration company, today announced that it has secured US$2 million in series A3 funding. All existing investors participated in the investment round with the addition of two new investors. The money will be spent to further develop MariGen Omega3, the company's tissue-regeneration technology.
MariGen Omega3 is intact decellularized fish skin that has had all its cells and antigenic materials removed. Fish skin is largely made from the same material as human skin, with the addition of Omega3 polyunsaturated fatty acids. The patent-pending MariGen Omega3 technology is applied to areas of tissue damage where it recruits the body's own cells and ultimately is converted into functional, living tissue.
Statistics show a large need for improved tissue-repair technologies. About 6 million Americans suffer from tissue damage resulting from diabetes and other diseases, with more than 1 million cases added each year. More than 20 million Americans have diabetes; and over 100,000 of them undergo amputation each year because of wounds in the United States alone.
Virtually any disease that results from damaged or failing tissues may be potentially cured with regenerative technologies. Kerecis is developing technologies for repairing damaged tissue in vivo, and by growing the tissues and organs in vitro and implanting them into the patient. The company's most advanced development plans include products to treat chronic wounds in diabetes patients, hernias, and defects in dura mater after neurosurgery.
Investors participating in the series A3 round include NSA Ventures, Iceland government's venture capital fund; Omega3 ehf, an investment fund affiliated with London-based Novator; Capital ehf; 1924 ehf; Skogur ehf; Klofningur ehf; and Hradfrystihusid-Gunnvor hf.
The first MariGen Omega3-based product, MariGen Omega3 Wound is available for sale in Iceland, the UK and several Middle Eastern markets. The company will soon be expanding distribution to other markets. The company received a U.S. patent for the technology last December; patents are pending in several other countries.
Statement:
Gudmundur Fertram Sigurjonsson, founder and CEO, Kerecis: "This investment round demonstrates the continued confidence of our investors, and reflects the great progress we have made in a relatively short time. We will use the funding to advance our development programs in the field of hernia, dura and breast-reconstruction regenerative technologies, as well as to support business development activities for our chronic-wound technology."