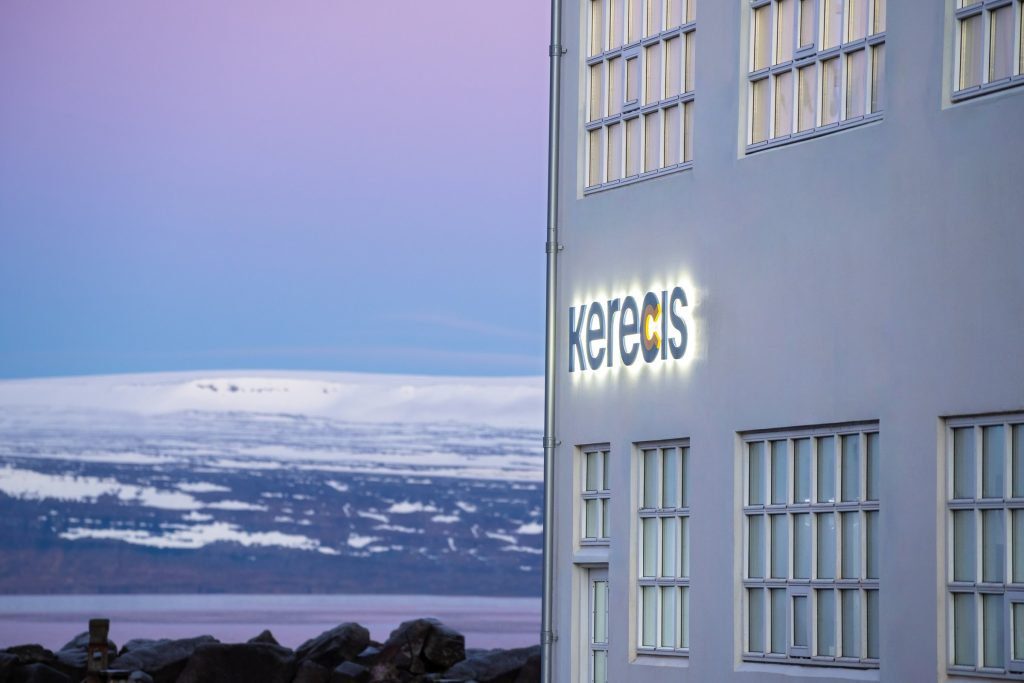 Bloomberg Businessweek features Kerecis Omega3 Wound fish-skin technology on its front page
Arlington, Virginia — June 28, 2017 — Bloomberg Businessweek featured Kerecis Omega3 Wound fish-skin technology in its lead article "Fish Skin for Human Wounds: Iceland's Pioneering Treatment" and an accompanying video, "How Fish Skin is Transforming Health Care."
The five-minute film leads with Kerecis founder and CEO Fertram Sigurjonsson at the Kerecis processing facility in Isafjordur in northwest Iceland, where Kerecis was founded. It goes on to interview Director of Manufacturing Brian Lynn Thomas and provides stunning footage of the region and fishing in the pristine waters that surround it.
"Bloomberg has captured elegantly how the fish-skin technology of Kerecis stands to save the limbs and lives of countless patients around the globe," says Sigurjonsson. "We seek to put our products into the hands of medical professionals everywhere as they treat patients who suffer from severe, life-threatening wounds."
Skin grafting is the doctor's preferred treatment for wounds. In such situations skin from a healthy part of the body is moved to the wound. This process is only used as a last resort, however, because using the patient´s own skin creates an undesirable secondary wound.
The virtual absence of risk in transmitting viral disease from cold-water fish skin to humans allows for it to be processed gently. This preserves the structure and content of fish-skin grafts, which has relevance in wound-closure rates, as shown in a recent randomized controlled study in which wounds treated with fish skin closed significantly faster than wounds treated with pig tissue.
Skin from livestock is not an ideal substitute for the patient's skin because heavy processing is needed to eliminate risk of disease transmission. This harsh, anti-viral treatment removes most of the material's natural components making it dissimilar to human skin.
The company's products are available in the United States, Iceland, Germany, and several other European and Asian countries. Specifically, the product has been approved by European regulatory authorities and the FDA and is eligible for reimbursement by Medicare in the U.S. The fish skin used in Kerecis's products derives from wild and sustainable fish stock caught in pristine Icelandic waters and is processed with 100% renewable energy in Isafjordur.
Kerecis is online at kerecis.com, on LinkedIn, and Facebook.