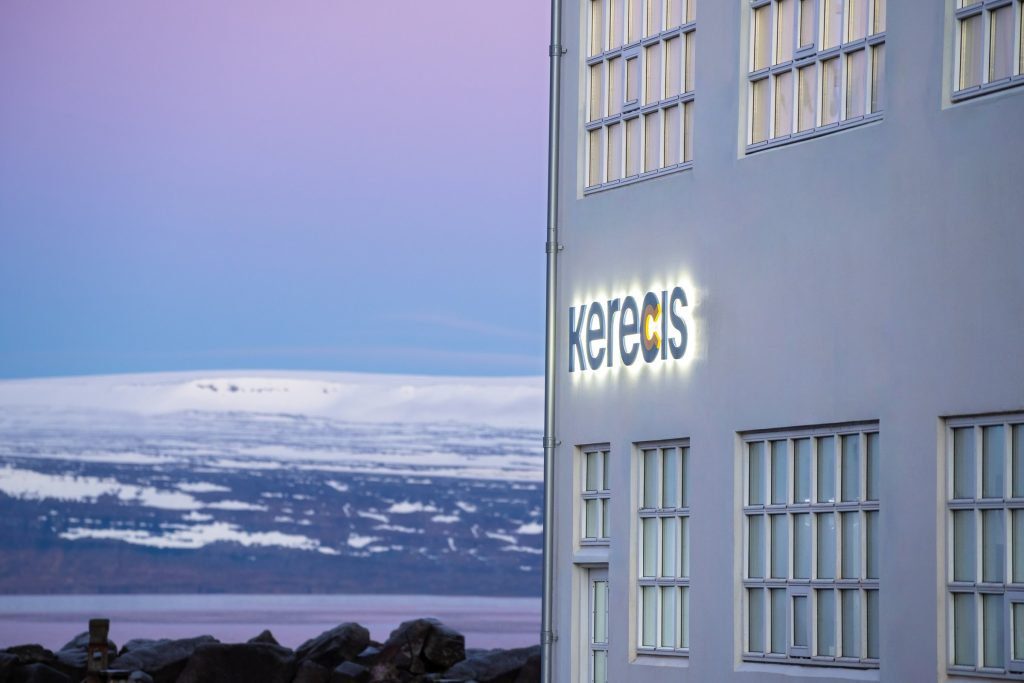 Earlier this week Kerecis hosted a delegation of four Icelandic Members of Parliament at the company's North American offices in the Washington D.C. area. The delegation visited Kerecis before attending the United Nations General Assembly in New York City.
Kerecis founder and CEO G. Fertram Sigurjonsson welcomed Brynjar Nielsson of the Independence Party, Bjarkey Olsen Gunnarsdottir of the Left-Green Movement, Lineik Anna Saevarsdottir of the Progressive Party and Logi Mar Einarsson of the Social Democratic Alliance. Kerecis Chief Operating Officer Christopher Harte gave the delegation a presentation on the Kerecis Omega3 fish skin graft and how its Icelandic sourcing is being used to differentiate the product on the U.S. market.
Kerecis founder and CEO G. Fertram Sigurjonsson:
"It was really an honor to host the delegation in our offices and get an opportunity to tell them about how Kerecis is having a great impact on so many people suffering from diabetes and chronic wounds around the world. The Parliament plays an important part in shaping the environment for startups in Iceland and I hope that our story can serve as an example to entrepreneurs in Iceland and elsewhere."
Deputy Chief of Mission at the Embassy of Iceland in Washington D.C Hreinn Palsson organized the tour and accompanied the group. Hreinn is also the Minister Counselor for Defense, Security & Politics, NLR for Iceland NATO ACT Norfolk.