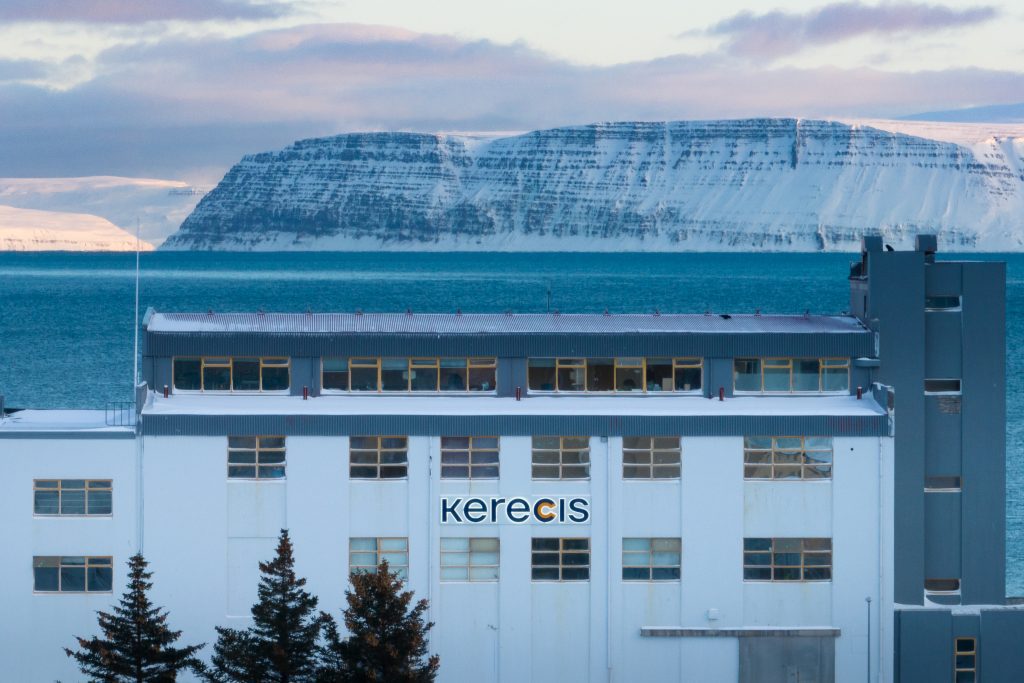 Podiatry Today includes Kerecis Omega3 Wound in ranking new technologies
Arlington, Virginia – July 25, 2017 – Podiatry Today has named the Kerecis™ Omega3 Wound fish-skin graft as one of the top 10 innovations in podiatry. The product is the only fish-skin-based therapeutic product available globally.
Kerecis Omega3 is intact fish skin that is rich in naturally occurring Omega3 polyunsaturated fatty acids. When grafted onto damaged human tissue such as a wound, the material provides a template for cellular ingrowth that facilitates healing and regeneration.
Absence of disease transmission risk allows the Kerecis fish skin to be processed in a gentle manner preserving structure and content. The result is that Kerecis Omega3 is more similar to human skin than any other product available today. This has relevance in wound closure as shown by multiple clinical trials, including a double-blind, comparative, randomized control trial (N=162) where fish skin favorably compared with pig-derived skin substitutes.
In the article, Dr. Lee C. Rogers, DPM, notes that the Kerecis product maintains the native tissue structure and cross-linking, and also contains Omega3 fatty acids, a potent anti-inflammatory. "Since chronic wounds may be stuck in the inflammatory phase of healing, a graft which reduces inflammation has tremendous potential," said Dr. Rogers, who is medical director of the Amputation Prevention Centers of America and clinical assistant professor at the Western University of Health Sciences College of Podiatric Medicine.
"We are honored by this recognition from Podiatry Today, and would like to acknowledge the many podiatrists who have used our product to treat wounds safely, thoroughly and cost-effectively," said Fertram Sigurjonsson, founder and CEO of Kerecis.
The Kerecis products are now available in the United States, Iceland, Germany, and several other European and Asian countries. Specifically, the product has been approved by the FDA and European regulatory authorities, and is eligible for reimbursement by Medicare in the United States.
The fish skin used in Kerecis products comes from wild and sustainable fish stock caught in pristine Icelandic waters and processed with 100% renewable energy in a township at the polar circle.
About Podiatry Today
Podiatry Today is an award-winning, premier publication that emphasizes informative clinical features and columns as well as practice management articles. It can be found online at podiatrytoday.com.
About Kerecis
Kerecis develops regenerative technologies based on fish skin and Omega3 polyunsaturated fatty acids. The technology is patented in the United States and multiple other countries. The initial Kerecis product, Kerecis Omega3 Wound, has been approved by the FDA and European regulatory authorities for wound healing. The Kerecis technology has also been approved for use as a surgical buttress (Kerecis Omega3 SecureMesh) and as a treatment for burn wounds (Kerecis Omega3 Burn). Production takes place in the Kerecis manufacturing facilities in Iceland. For more information, visit www.kerecis.com. Distributor inquiries are welcome.
Kerecis is online at kerecis.com, on LinkedIn, and Facebook.