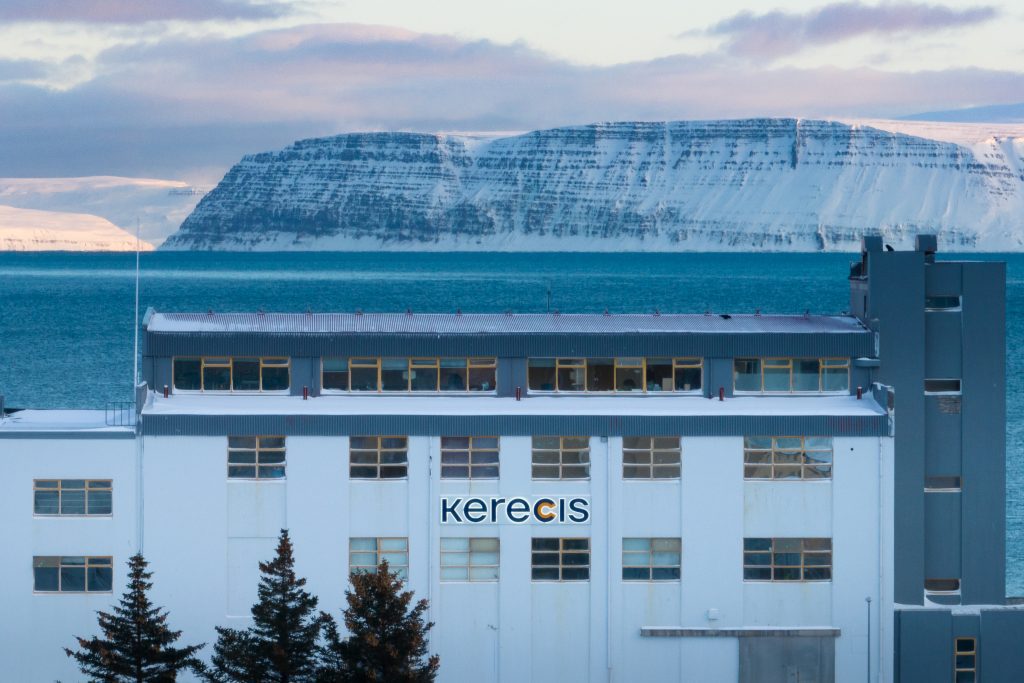 Iceland's Leading Financial Newspaper Honors Fertram Sigurjonsson
Reykjavik, Iceland, June 25, 2015– Kerecis, the company using fish skin to heal human wounds and tissue damage, today announced that its founder and CEO, Fertram Sigurjonsson, has been named Entrepreneur of the Year 2015 by the Icelandic financial newspaper "Vidskiptabladid." The newspaper's editor, Bjarni Olafsson, presented the award today at a ceremony at the Maritime Museum in Reykjavik.
Sigurjonsson is the founder of Kerecis and the inventor of the medical fish-skin technology that bears the same name. The patented technology consists of acellular, intact, fish-skin grafts that are applied to damaged human tissue and skin. When grafted onto the tissue, the Kerecis Omega3 products recruit the body's own cells, which are then incorporated into the damaged area and ultimately are converted into functional, living tissue. The technology is now in the early stage of commercialization; trial marketing is about to begin in both Germany and the U.S.
At the award ceremony Olafsson said that: "Sigurjonsson has taken fish skin, which previously was considered waste, through clinical trials and through the regulatory process in both the U.S. and Europe. He is now taking the first steps to commercialize the technology. The company's recent agreement with the U.S. Department of Defense is an important milestone and evidence of the relevance and market attractiveness of this technology."
"The Kerecis technology started as a research project five years ago, based on the idea that Omega3-rich fish skincould help heal human wounds," said Sigurjonsson. "Millions of people suffer from diabetic wounds around the world, and hundreds of thousands of those cases end in amputations. Our technology has the potential to ease a lot of suffering, while being a valuableproduct in a growing market," he added.
About the Icelandic Entrepreneur of the Year Award and "Vidskiptabladid"
"Vidskiptabladid" was founded in 1994 and is the leading business newspaper in Iceland. The newspaper has given the Entrepreneur of the Year award since 1996.Prior recipients of the award include Dr. Kari Stefnsson, the founder and CEO of Decode Genetics (1996); Össur Kristinsson, the founder of the prosthetic company Össur (1999); and Magnus Scheving, the founder of Lazytown (2003).
---