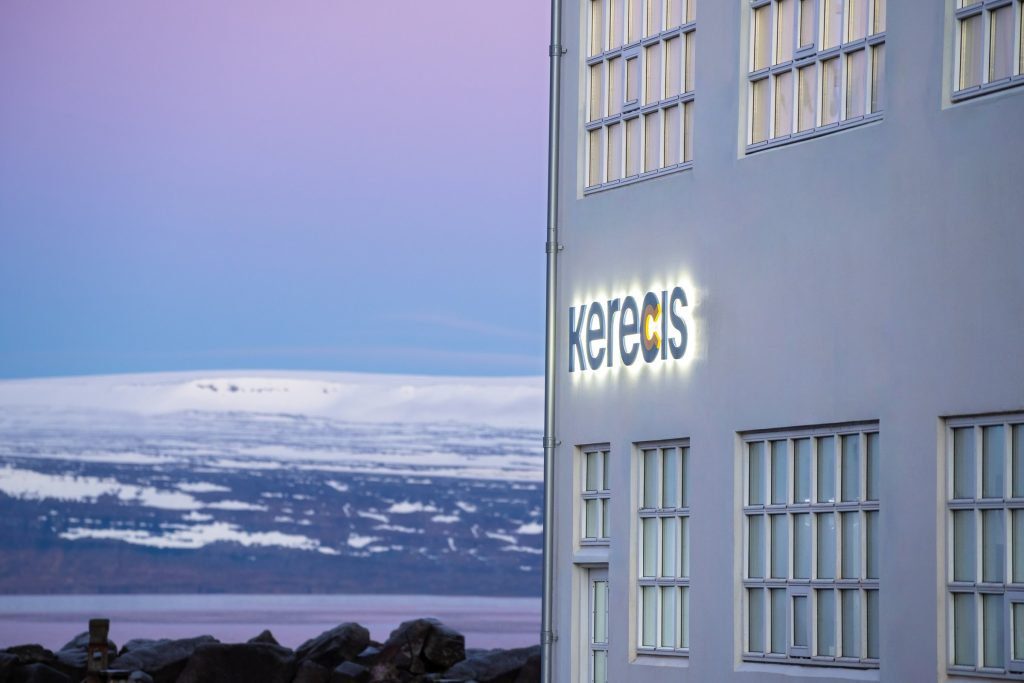 Distributor Recura to display the Omega3-rich Kerecis product in the Villa 4 exhibit area
SINGAPORE – The Kerecis Omega3 technology, which uses fish skin to heal human wounds and tissue damage, will be the subject of multiple presentations at the 17th Congress of the Asian Society for Vascular Surgery. Two of the presentations received prizes, representing 20 percent of the prizes awarded. The congress will be held from October 20 to 23 at the Grand Hyatt Singapore.
At the congress, Dr. John C. Lantis of Mt. Sinai St. Luke's and Roosevelt Hospitals in New York will present results of the following studies of the Kerecis fish-skin-based technology.
Comparison between three-dimensional cell ingrowth of the Kerecis Omega3 material versus human skin/amnion/chorion tissues
The cost benefit of using the Kerecis Omega3 material to treat diabetic ulcers
Use of the Kerecis Omega3 material for surgical, trauma, venous, arterial and diabetic wounds
Case study where the use of the Kerecis Omega3 material as a bone and tendon covering is studied
The two last reports received two of the 10 prizes awarded at the congress. More than 350 submissions were made.
Kerecis Omega3 is intact fish skin that is rich in naturally occurring Omega3 polyunsaturated fatty acids. When grafted onto damaged human tissue such as a diabetic wound the material recruits the body's own cells and is ultimately converted into living tissue.
Fish skin is much more similar in structure to human skin than anti-viral-processed skin substitutes. Because there is no risk of disease transmission, fish skin is only minimally processed, retaining its similarity to human skin. This has relevance in wound closure as shown by multiple clinical trials, including a double-blind, comparative, randomized control trial (N=162) where fish skin favorably compared with mammalian skin substitutes. Fish skin is also rich in Omega3 fatty acids, which possess multiple health benefits.
"Our studies indicate that these qualities — the structure of the fish skin and the presence of Omega3 — have advantages in wound closure over mammalian-based alternatives," said Fertram Sigurjonsson, founder and CEO of Kerecis.
"We are honored that the society has recognized our studies with two prizes, and proud to be represented at the conference by Dr. Lantis, a highly respected expert in wound care. We are also pleased to partner with Recura, which shares our commitment to delivering innovative solutions for patients suffering from chronic and hard-to-heal wounds," he added. Recura will display the Kerecis product at the Villa 4 exhibit area.
Kerecis Omega3 Wound has been approved by the FDA and European regulatory authorities for wound healing. The product is undergoing registration at the Singapore Health Sciences Authority as well as by multiple other regulatory authorities in Asia.
Presentation Details
Superior Three-Dimensional Cell Ingrowth in Acellular Fish Skin Graft Compared to Human Skin/Amnion/Chorion Tissues. Friday, October 21, 2016, 11:10 – 11:20 a.m.
Cost-Saving Potential of Acellular Fish Skin Graft: a Cost-Simulation Study on Diabetic Foot Ulcers. Paper 141. Friday, October 21, 2016, 1:30 – 3:00 p.m.
Wounds: a Retrospective Clinical Study. Paper 140. Prize-winning oral presentation. Saturday, October 22, 2016, 12:30 – 2:00 p.m.
Acellular Fish Skin as a Bone and Tendon Covering: Case Report. Paper 142. Prize-winning e-poster presentation. Saturday, October 22, 2016, 3:00 – 3:30 p.m.
About John Lantis, M.D., F.A.C.S.
Dr. John C. Lantis will present information on the Kerecis technology at the congress. Among other roles, he is Chief of the Vascular/Endovascular Surgery Division and Director of Clinical Research at Mt. Sinai St. Luke's and Roosevelt Hospitals. He has served as principal investigator on more than 55 clinical trials and is widely published in publications such as Journal of Vascular Surgery, WOUNDS, Diabetes Care and Annals of Vascular Surgery.