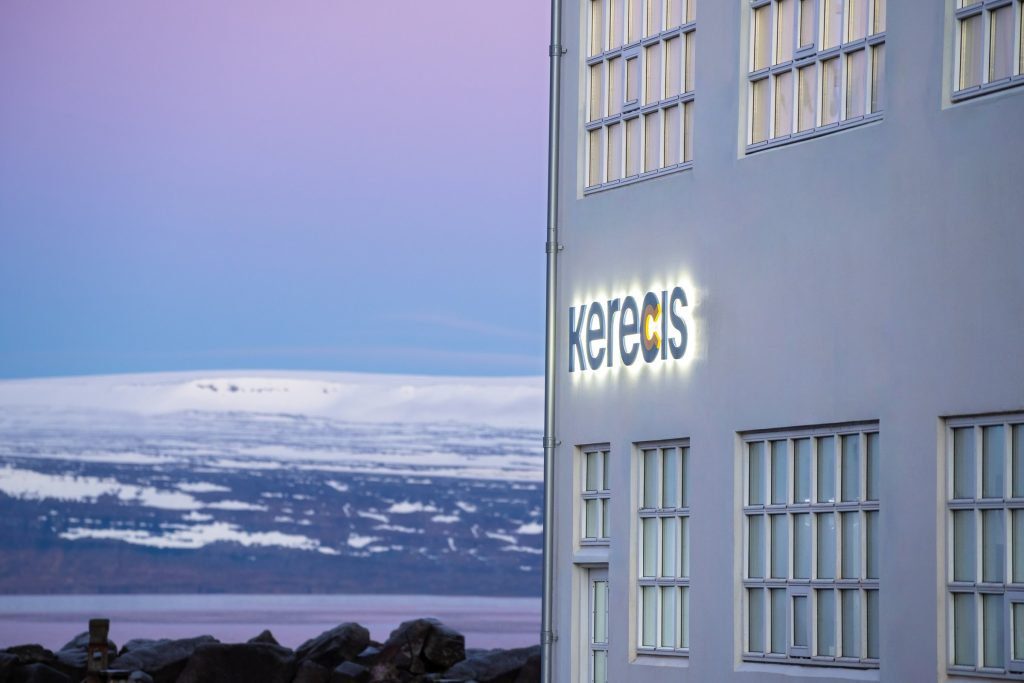 Bremen Germany — May 11, 2016 — Kerecis, the company using Omega3-rich fish skin to heal human wounds and tissue damage is one of the top 5 most innovative European wound companies in 2016. The announcement was made by the European Wound Management Association on its annual meeting that taking place at the Bremen Messe in Germany. Over 6,000 medical professionals attend the conference, which is the largest wound conference in the world.
Kerecis Omega3 is intact fish skin that is rich in naturally occurring Omega3 polyunsaturated fatty acids and is used to regenerate damaged human tissue. When grafted onto damaged human tissue, such as a diabetic ulcer, the acellular material recruits the body's cells from the wound perimeter. These cells are then incorporated into the fish skin, which is ultimately converted into functional, living tissue. The fish skin structure resembles the native structure of human skin.
Studies have shown that cells and stem cells proliferate faster in this structure than in other materials such amnion-membrane and other mammalian-sourced materials. The Kerecis product is available in several European countries, including Germany, Austria, Switzerland, Iceland, Sweden and the United Kingdom.
"The European Wound Management Association is the largest association of wound treatment clinicians and scientists in the world – this announcement therefore is an incredibly important recognition of our science and technology." Said Fertram Sigurjonsson, founder and CEO of Kerecis and added, "No product on the market is as homologous to human skin as the Kerecis Omega3 intact fish skin. This is because of the absence of disease transmission risk from codfish to humans allowing for minimal processing of the skin".
Other nominated companies are Birken AG; Imbed Biosciences, Inc.; Inotec AMD, Ltd.; and Nutech Society for Laser Technology and Testing mbH. The CMC-EWMA Wound Care Innovation Award will be presented on May 12.