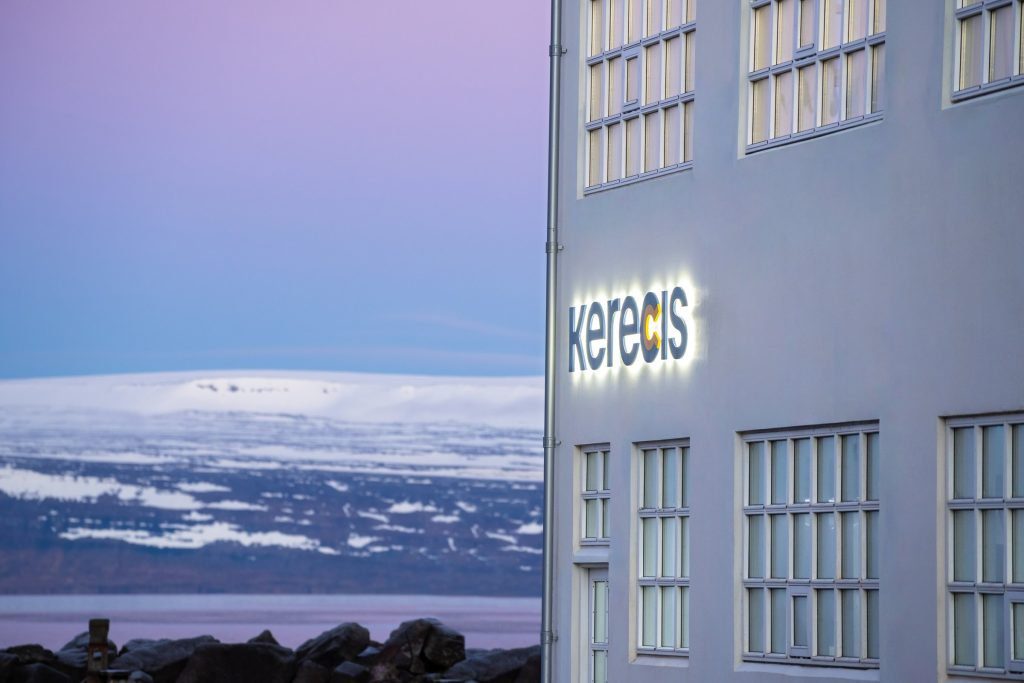 REYKJAVIK, ICELAND and ISAFJORDUR, ICELAND–(Marketwire – June 9, 2010) – Kerecis ehf., the emerging tissue-regeneration company, today announced that its Chairman G. Fertram Sigurjonsson will make a presentation at Elsevier's IN3 East Investor Conference in Boston (Thursday, June 10, 2:50 p.m., Westin Copley Place).
Kerecis, which recently raised $700,000 from Iceland's New Business Venture Fund, is looking to close up to USD $4.8 million by the first quarter of 2011. The money would be used to complete clinical trials of its patent-pending, marine-derived, tissue-regeneration product, which has applications across multiple medical-device sectors including wound care and abdominal wall reconstruction.
Statistics show a large need for wound care. Each year about 6 million Americans suffer from problem wounds caused by diabetes, circulatory problems and other conditions, with 1.1 to 1.8 million new cases added each year.
More than 20 million Americans have diabetes, almost 20 percent of whom are over the age of 60. Fully 15 percent of all diabetics will develop problem wounds, and about 82,000 diabetics undergo amputation each year because of such wounds.
Comments:
Gudmundur F. Sigurjonsson, Kerecis Founder and CEO:
"Following our success in raising initial capital from Iceland's New Business Venture Fund last year, we will be looking for investor and potential partner interest in our initial clinical trials, which are starting to demonstrate the safety, efficacy and strong competitive potential of our MARIGEN™ wound-healing product."
"We are focused on two double-digit growth markets in chronic wound care and abdominal reconstruction where the Kerecis material can deliver superior results compared with the porcine-derived products currently on the market," said Sigurjonsson.
About Kerecis
Kerecis (https://kerecis.com) is a development and manufacturing business producing a novel, patent-pending, tissue-regeneration material derived from fish skin to accelerate the healing of wounds and tissue reconstruction. Kerecis' material addresses the large unmet need of the double-digit growth biologics segment of the chronic-wounds and hernia-repair markets. The material offers advantages over existing human- and porcine-derived products, including improved manufacturing economics and lower risk of disease transfer. Since it is derived from fish, the material is both kosher and halal compatible, eliminating cultural and religious constraints on usage, with equivalent or better clinical performance. For more information, e-mail info@kerecis.com or call 703-879-6535 (U.S.) or 354-8494960 (Iceland).
About IN3 East
Elsevier's IN3 East is the largest annual strategic partnership and investment meeting for senior-level medical technology executives. Several hundred venture capital firms and medical technology companies are expected to be represented at IN3 East to hear the latest updates from senior management teams of emerging medical technology companies seeking funding and/or strategic partnerships.
For further information, contact:
G. Fertram Sigurjonsson
Founder and CEO, Kerecis
Phone (Iceland) +354 8494960
(U.S.) (703) 879-6535
E-mail: gfs@kerecis.com