Nordic Scaleup Award also recognizes the company's long-term commitment to sustainability

STOCKHOLM–(BUSINESS WIRE)–Nordic Scaleup Summit– Kerecis, the company pioneering the use of sustainably sourced fish skin and fatty acids in cellular therapy and tissue regeneration and protection, today received the Nordic Scaleup Award for 2023.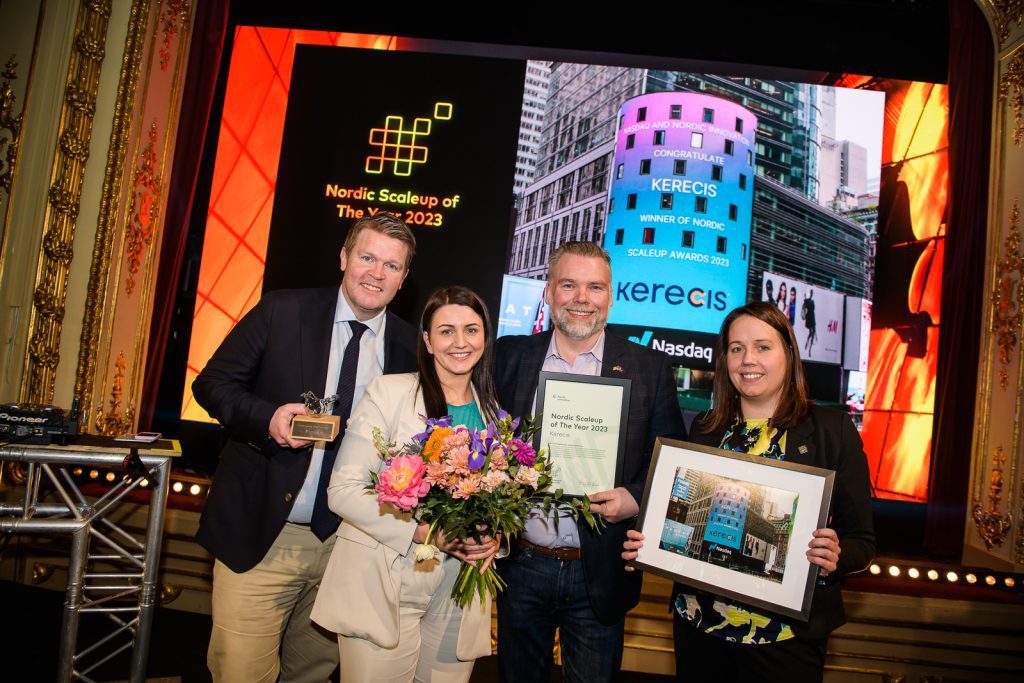 The Nordic Scaleup Award recognizes high growth companies that demonstrate best-of-class business performance in growing their companies in impactful and sustainable ways, and in promoting diverse and inclusive company cultures. The award is organized by Nordic Innovation, which is a part of the formal governmental cooperation among the Nordic countries.
A jury, which included venture capital investors in the Nordic region and the managing director of Nordic Innovation, selected the winner from numerous nominations. The award was announced at the Nordic Scaleup Summit, the premier gathering of leading entrepreneurs, investors, and policymakers from the Nordic countries.
Svein Berg, Managing Director of Nordic Innovation and the jury chairman, provided the following jury reasoning: "The company is a prime example of a scaleup that is built on the heritage of Iceland, utilizes a by-product from fish processing to create a high-value medical product and, due to a limited home market and talent base, has been forced to be creative in their hiring and go-to-market strategy from day one. As an innovative and growing biotech company, it has the ability to deliver enduring impact."
"Our fast growth is driven by an incredible team of employees that have a very clear purpose of utilizing our fish-skin technology and digital platform to improve the lives of patients and help prevent amputations and tissue damage," said Fertram Sigurjonsson, founder and CEO of Kerecis. "A big part of our scaling success comes from the United States where Nordic companies are considered trustworthy business partners, which connects us even more to this award," he added.