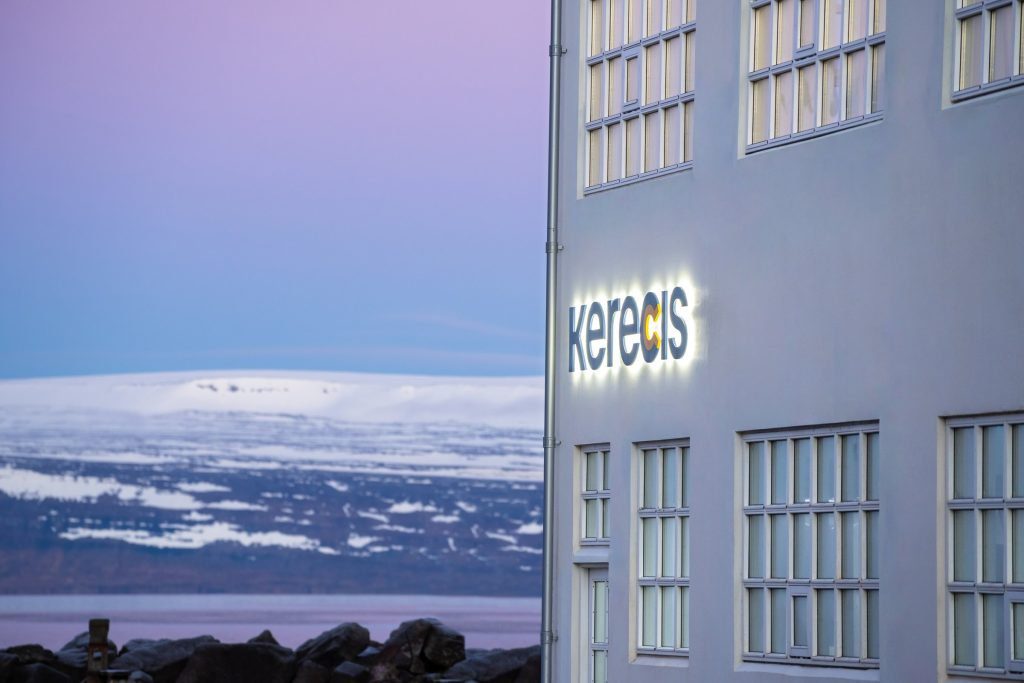 Isafjordur, Iceland and Washington D.C., April 30, 2015 – Kerecis, the company using fish skin to heal human wounds and tissue damage, and the US Navy Office of Naval Research (ONR) have entered into an agreement to develop new treatment methods for severely injured limbs.
Cadaver skin and skin transplants are considered the best treatments for severe wounds and trauma, and are frequently used in the hospital setting. However, they are impractical in battlefield and other emergency conditions. The project will investigate the applicability of Kerecis' fish-skin technology in the treatment of severely injured limbs, initially in a laboratory setting and subject to regulatory clearance in the clinical setting. Randomized controlled clinical trials have demonstrated that the Kerecis fish-skin technology offers faster wound closure than the other technologies used today.
"We are constantly looking for ways to increase the technological advantage for the Navy and Marine Corps, and to improve the state of basic research in general," said Commander Blake McBride, ONR Global Associate Director. "The Kerecis material is a promising new development that we hope will one day improve outcomes for the wounded suffering from severely injured limbs."
The Kerecis patented technology is acellular, intact, fish-skin grafts that are applied to heal damaged human tissue and skin. When grafted onto damaged tissue, the Kerecis Omega3 products recruit the body's own cells, which are then incorporated into the damaged area and ultimately are converted into functional, living tissue.
"In the past five years we have built solid science around the Kerecis Omega3 fish-skin technology, with a focus on the treatment of diabetic and other chronic wounds," said Dr. Baldur Tumi Baldursson, Medical Director of Kerecis Limited. "This project with the US Navy Office of Naval Research will enable us to extend that science to acute trauma wounds, with the goal improving the care of wounded members of the armed services."
About the Office of Naval Research
The Department of the Navy's Office of Naval Research provides the science and technology necessary to maintain the Navy and Marine Corps' technological advantage. Through its affiliates, ONR is a leader in science and technology with engagement in 50 states, 55 countries, 634 institutions of higher learning and non-profit institutions over 960 industry partners. ONR through its commands including headquarters, ONR Global and the Naval Research Lab in Washington, D.C., employs more than 3,800 people, comprising uniformed, civilian and contract personnel.