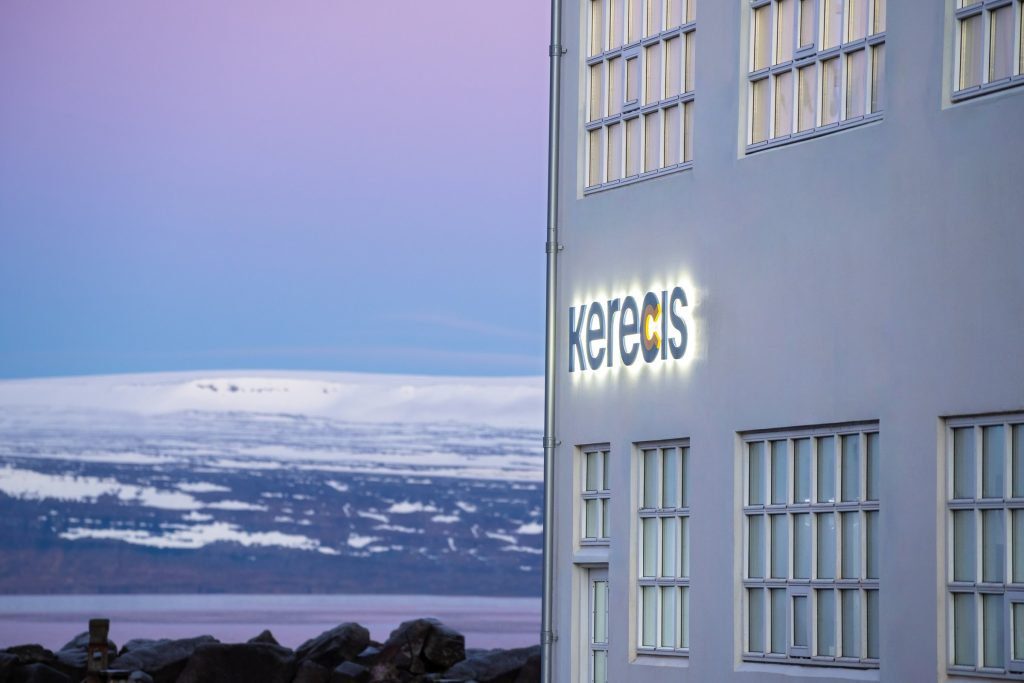 ARLINGTON, Va. and ISAFJORDUR, Iceland, Jan. 04, 2018 — Kerecis, the company using fish skin to heal human wounds and tissue damage, today announced that it has sold a USD 3 million convertible note to its existing shareholders. All the largest investors participated, with the note being over-subscribed.
Kerecis Omega3 is intact fish skin that is rich in naturally occurring Omega3 polyunsaturated fatty acids. When grafted onto damaged human tissue such as a diabetic wound the material recruits the body's own cells and ultimately is converted into living tissue.
Last year the Icelandic Growth Consortium named Kerecis Iceland's fastest growing company for 2016. The company has continued its progress in 2017 and more than quadrupled the sales revenue of its lead product, Kerecis Omega3 Wound, in the U.S compared to 2016.
Kerecis will attend the JP Morgan Healthcare conference in San Francisco next week to brief investors on the progress the company is making commercializing its technology.
Why Kerecis Omega3 Fish-skin Treatment is Effective
The Kerecis fish-skin-based product helps wounds heal because of the structure of the fish skin and the presence of Omega3 fatty acids. Because there is no risk of disease transmission, the fish skin is only minimally processed. The result is that the fish skin is much more similar in structure to human skin than other skin substitutes. This has relevance in wound closure as shown by multiple clinical trials. Also, fish skin is rich in Omega3, which possesses multiple health benefits.
One major application for the Kerecis technology is the treatment of diabetic wounds. According to the American Diabetes Association, more than 50,000 Americans undergo amputations due to diabetes each year. Fully 30 to 50 percent of amputees will undergo another amputation within the next one to three years. The Wound Reach Foundation has reported that diabetes-related amputations in the United States cost about $3 billion per year and that another $9 billion is spent on treating diabetic foot ulcers. According to the Centers for Disease Control and Prevention, an estimated one in three U.S. adults could have diabetes by 2050.
"These staggering statistics demonstrate the need for new treatment alternatives to treat diabetic wounds effectively and efficiently," said G. Fertram Sigurjonsson, founder and CEO of Kerecis. "We are experiencing rapid growth in the U.S. marketplace that demonstrates that the patented fish skin technology is a needed remedy that can help wounds heal and ultimately reduce the number of amputations."