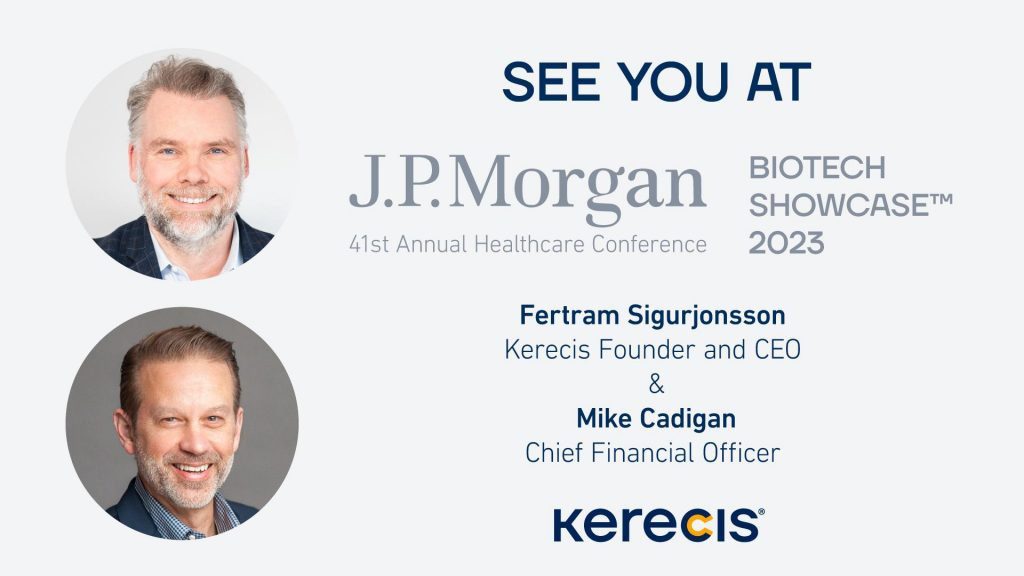 ARLINGTON, Va. & REYKJAVIK, Iceland–(BUSINESS WIRE)–Kerecis, the company pioneering the use of fish skin and fatty acids for tissue regeneration and protection, today announced that the company will be attending the Biotech Showcase™ 2023 and the 41st Annual J.P. Morgan Healthcare Conference, which will take place in San Francisco the week of January 9, 2023.
Kerecis founder and CEO Fertram Sigurjonsson and CFO Mike Cadigan will provide an overview of Kerecis' business and recent corporate achievements, including financial results, financial projections and updates on growth in sales operations. The presentation will take place at the Biotech Showcase on Wednesday, January 11, at 10:45 a.m. in the Hilton San Francisco Union Square (333 O'Farrell Street, Yosemite C meeting room). The two Kerecis executives will also take part in one-on-one meetings at the J.P. Morgan meeting. To book a meeting, interested parties should contact jpmhc@kerecis.com or call 703-287-8752.
---
MariGen, GraftGuide, SurgiBind and SurgiClose are registered trademarks and EnviroIntact is a trademark of Kerecis. All other trademarks and registered trademarks are properties of their respective owners.