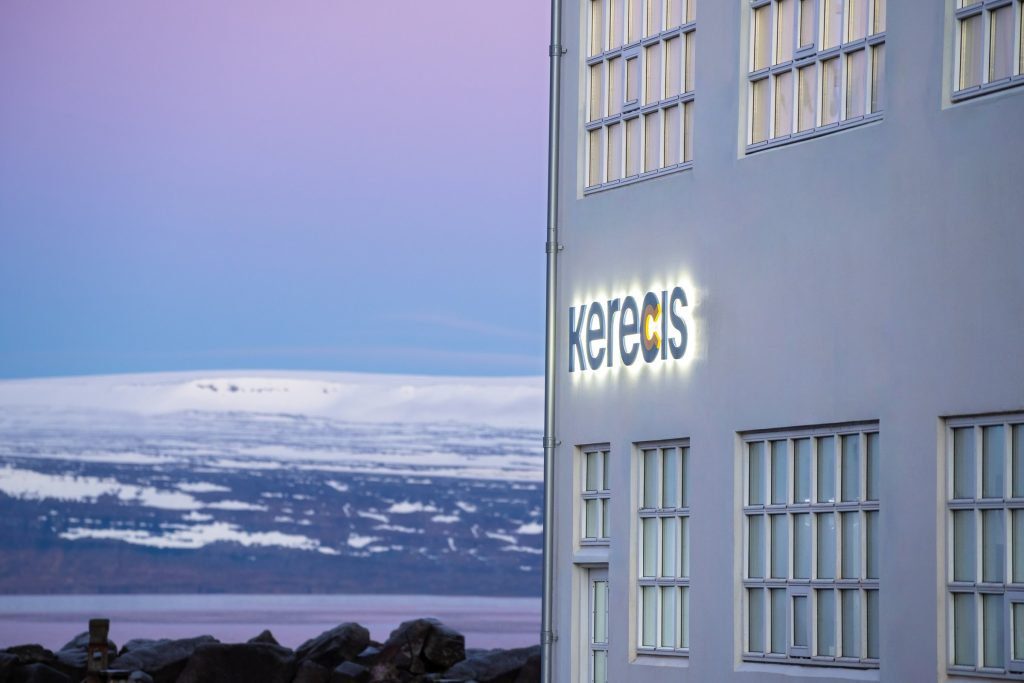 Dr. Christopher Winters has written a "Profile in Excellence" article featuring Kerecis fish-skin technology in August's issue of Podiatry Management magazine.
In the two-page article, "Fish-Skin Grafts Heal Complex Wounds," Dr. Winters interviews two podiatrists who have used different formulations of the technology — Ian Barron, DPM, of the Clintonville Foot & Ankle Group of Columbus, Ohio, and Brittany Wojnicki, DPM, of Horizon Health in Paris, Illinois. Each presents a case in which they have healed complex diabetic wounds using Kerecis fish skin.
Dr. Barron discusses his treatment of a 70-year-old woman, who presented a serious necrotizing infection that had required a fourth and fifth ray amputation. She had lost a lot of soft tissue, and the deep wound had extensive tunneling. She was at risk of a bellow-the-knee amputation, which Dr. Barron feared would shorten her life. In the article, Dr. Barron shares how he used a combination of Kerecis Omega3 MicroGraft and Kerecis Omega3 OR to heal the patient´s wound.
Dr. Wojnicki describes a case in which a 71-year-old diabetic, who had already lost one leg above the knee to amputation, developed gangrene in his remaining foot. In the article, Dr. Wojnicki details how, after trying standard of care methods without success, she healed the patient´s deep and complex foot ulcer with Kerecis Omega3 Wound. "I can´t believe how quickly the wound healed," she says. "Other grafts take a while to incorporate. With the fish skin, I do a treatment, and a week later it is gone. The new skin is healthy and tough. I´ve never had an application show such a dramatic difference."