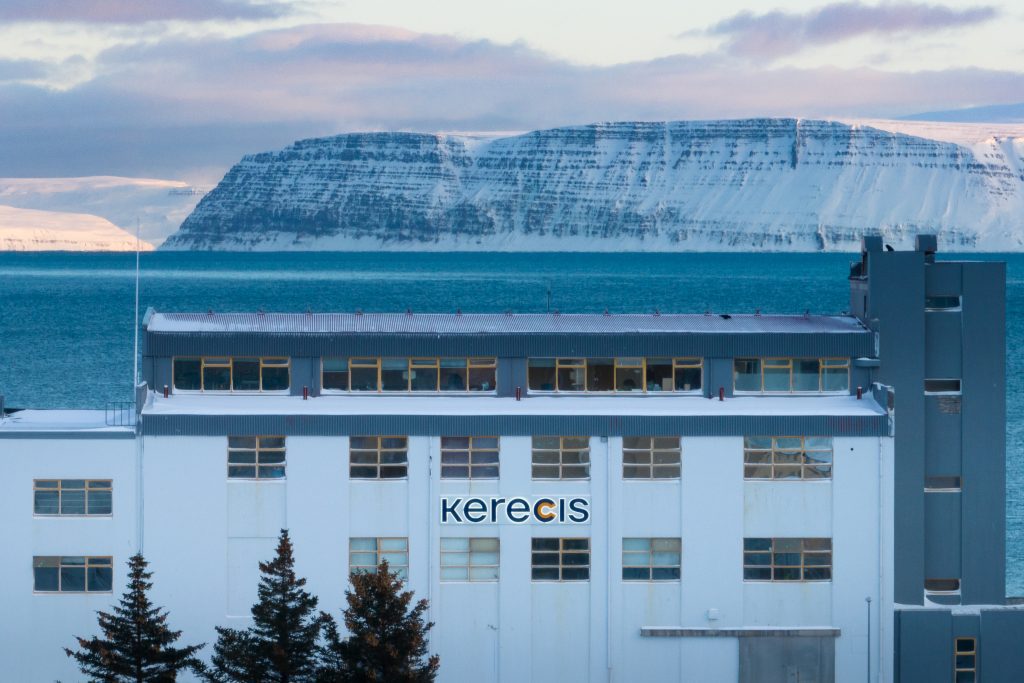 Reykjavik, Iceland – March 8th, 2019 – Kerecis, the company pioneering the use of fish skin in tissue regeneration today announced that the President of Iceland, HE Gudni Johannesson has awarded the company's Aurora Award to nurse Lisa Anne Jeffers and Dr. Bryan Folkers.
Kerecis develops fish-skin products to heal human wounds and tissue damage. Because no disease-transfer risk exists between cold-water fish and humans, Kerecis' gently processed fish skin can be used as a substitute for human skin. Mammalian-sourced skin needs to be harshly processed to eliminate disease-transfer risk, which makes it more dissimilar to human skin and less potent to heal human wounds and tissue damage. Fish skin also contains Omega3 fatty acids that enhance wound healing.
Established by Kerecis in 2018, the Aurora Awards are granted to the best clinical research on the use of the Kerecis Fish Skin. An independent medical committee selected the winners through a blind review.
Nurse practitioner Lisa Jeffers, CRNP, CWS, received an award for her case series on atypical wounds were Kerecis Omega3 Wound was used to provide dermal regeneration on exposed bone.

Plastic surgeon Bryan Folkers, D.O. FACOS, received an award for his multiple surgical cases on the use of Kerecis Omega3 Wound immediately post debridement.
Presented at the end of the first day of the Northern Lights Wound Workshop held in Reykjavik, Iceland, the awards are intended to honour excellence in wound treatment and encourage clinicians to collect their clinical success series on Kerecis Omega3 Wound applications.
The twice-yearly workshop explores new developments in regenerative wound healing by using the Kerecis fish-skin technology.
Kerecis also awarded twelve other contestants with educational grants to submit and present their cases at international or U.S. conferences in 2019. Their well document clinical results will be invaluable in furthering the knowledge of how best to use fish skin grafts for wound treatment in the future.

Winners of the Aurora Awards with HE Gudni Th. Jóhannesson, President of Iceland (click for full size):


Attendees of the Northern Lights Wound Workshop with HE Gudni Th. Jóhannesson, President of Iceland (click for full size):