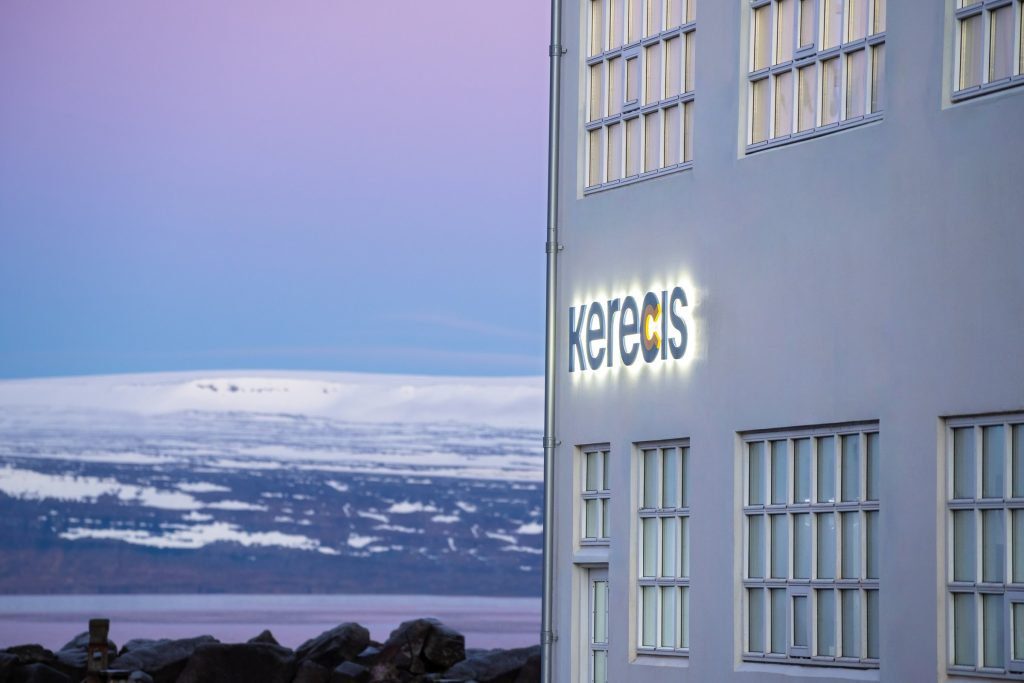 Results of clinical studies announced at the Military Health System Research Symposium (MHSRS)
Ft. Lauderdale, FL. –August 17, 2015 – Kerecis, the company using fish skin to heal human wounds and tissue damage, will present recent clinical results demonstrating the efficacy of its fish-skin technology for wound healing. The findings are the results of research done in Iceland and sponsored by the U.S. Office of Naval Research Global, and work done at the U.S. Army Institute of Surgical Research at Brooke Army Medical Center in Fort Sam Houston, San Antonio. The presentations will take place at the Military Health System Research Symposium (MHSRS) to be held August 17 to 20 at the Marriott Harbor Beach Resort, Fort Lauderdale, Florida.
"The greater use of improvised explosive devices in insurgent warfare has brought burn injuries and soft tissue damage to the forefront of care for the injured soldier, with a higher death rate, and more extensive injuries that require greatly increased medical treatment," said Dr. Hilmar Kjartansson, Kerecis Clinical R&D Director. "The data we are announcing today shows that that our acellular fish skin technology can improve treatment for wounded warriors."
Specifically, Kerecis will present scientific results that show:
The Kerecis Omega3 acellular fish skin effectively recruits cells and stem cells into its structure where they support normal physiological healing of tissue damage in a variety of essential ways.
In a randomized controlled human study on 162 wounds, wounds treated with Kerecis Omega3 closed significantly faster than wounds treated with a leading competitive product, with up to twice as many wounds closed at the study time points.
When used as a dura (the tissue between the brain and the skull) repair material in an animal model, the Kerecis material is infiltrated by cells and eventually converted to a new dura.
"When a wound heals, cells migrate to the wound bed from the wound edges, and stem cells migrate from the bone marrow to the wound bed. This cell migration is necessary for the wound to heal," said Dr. Baldur Tumi Baldursson, Kerecis Medical Director. "One of the studies we are presenting here shows that our material effectively recruits stem cells into its structure. This fact underpins the superior performance of our product in treating tissue damage."
Such treatment is becoming even more important because burns from explosive devices have increased in frequency, size and severity, and primarily affect the unprotected areas of the body (face and hands). These injuries, which have been difficult to treat under battlefield conditions, often lead to long hospital stays and prevent many soldiers from returning to duty. The number of burns from activities in the CENTCOM theater of operations has almost quadrupled, making their effective medical treatment even more important to the military.