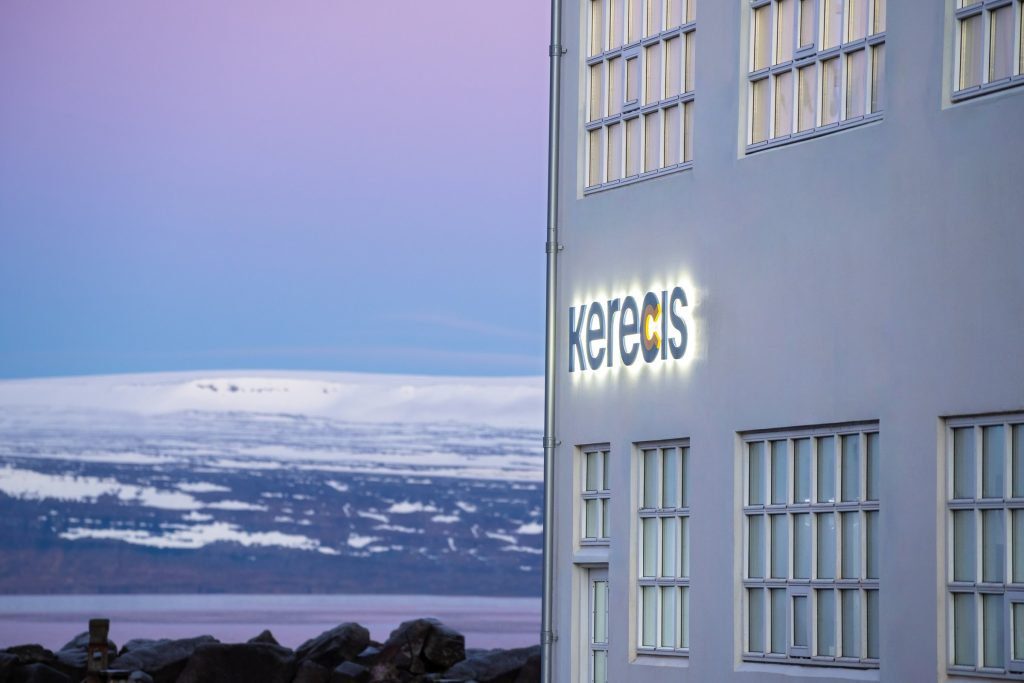 KISSIMMEE, FL – Aug 15, 2016 – Kerecis™, the company using fish skin to heal human wounds and tissue damage, will present clinical results demonstrating the efficacy of its fish-skin technology for treating battlefield wounds. The presentations will take place at the Military Health System Research Symposium (MHSRS) to be held August 15 to 18 at Gaylord Palms Resort & Convention Center, Kissimmee, Florida. Kerecis will be at booth 209.
Casualties caused by improvised explosive devices have increased in frequency, size and severity in the past decade. Such casualties, which primarily affect the unprotected areas of the body, are difficult to treat under battlefield conditions. The number of burns from activities in current theatres of operations has almost quadrupled, making their effective medical treatment even more important to the military.
Kerecis is working on several projects with Department of Defense (DOD) entities where the advantages of using fish skin for skin-graft substitution and sparing are being investigated for front-line deployment.
At MHSRS, Kerecis will present scientific results that show:
The fish-skin graft is a barrier to bacterial invasion in a two-chamber model (Infectious Disease Tract (4)/Skin and Soft Tissue Infections, Abstract # MHSRS-16-1219).
The acellular fish-skin graft reduces the need for antibiotics: a retrospective study on 68 wounds (Infectious Disease Tract (4)/Skin and Soft Tissue Infections, Abstract # MHSRS-16-1334).
The fish-skin graft promotes superior cell ingrowth compared to human allograft, which is important for preserving tissue viability in acute battlefield wounds (Forward Surgical and Critical Care, Abstract # MHSRS-16-1350).
These presentations follow the recent announcement that the Kerecis wound-care product is now available for U.S. Veterans through the Government Services Administration (GSA). Kerecis Omega3 Wound is listed on the Federal Supply Schedule (FSS) through MellingMedical, which is registered on the FSS for FSC Group 65 (medical and dental equipment and supplies). The company provides products in a wide range of categories in that group, including medical and surgical instruments; equipment and supplies; and surgical implants (SIN A-20C, the category that includes the Kerecis product).
About the Military Health System Research Symposium
The MHSRS, the Department of Defense's premier scientific meeting, is a venue for communicating and discussing new scientific knowledge resulting from military-unique research and development. The annual event is the only military or civilian meeting that focuses specifically on the unique medical needs of the Warfighter. MHSRS is sponsored by the Assistant Secretary of Defense for Health Affairs. For more information, visit http://mhsrs.amedd.army.mil/SitePages/About_2016.aspx